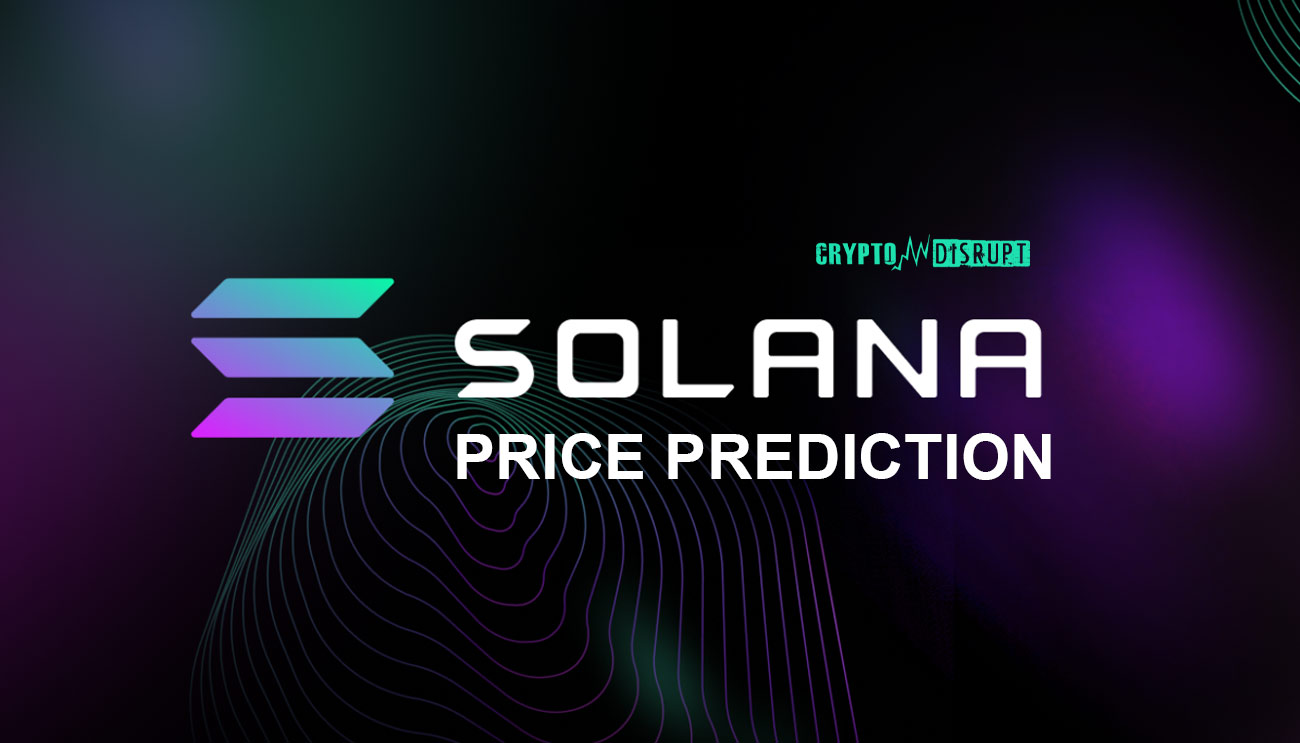 Are you interested in the Solana (SOL) Price Prediction and would like to have some basic projections made for the years 2023, 2025, 2027, and 2030? In this article, we will analyze Solana's Price history and discuss the coin's technical analysis. But before that, let's discuss what Solana is and how it is changing the dynamics of the crypto industry.
Remember that this forecast, like every forecast, should be seen as the advice of a market expert or analyst and not as a genuine market proposition.
Solana (SOL) overview
Solana is an open-source, public blockchain that allows the creation of smart contracts for things like NFTs and other decentralized apps (dApps). SOL tokens, fundamental to the Solana blockchain, serve as a method of exchange and keeping the network secure via staking.
In 2017, Solana became a historical player. This is the point at which Anatoly Yakovenko established the project. He immediately enlisted the help of Greg Fitzgerald and Eric Williams to realize his dream of developing a blockchain with almost limitless scalability. Yakovenko, who previously worked as an engineer at Dropbox, played a crucial role in Solana's success by using his knowledge and expertise in this area. Solana has established itself as a leading fourth-generation blockchain platform.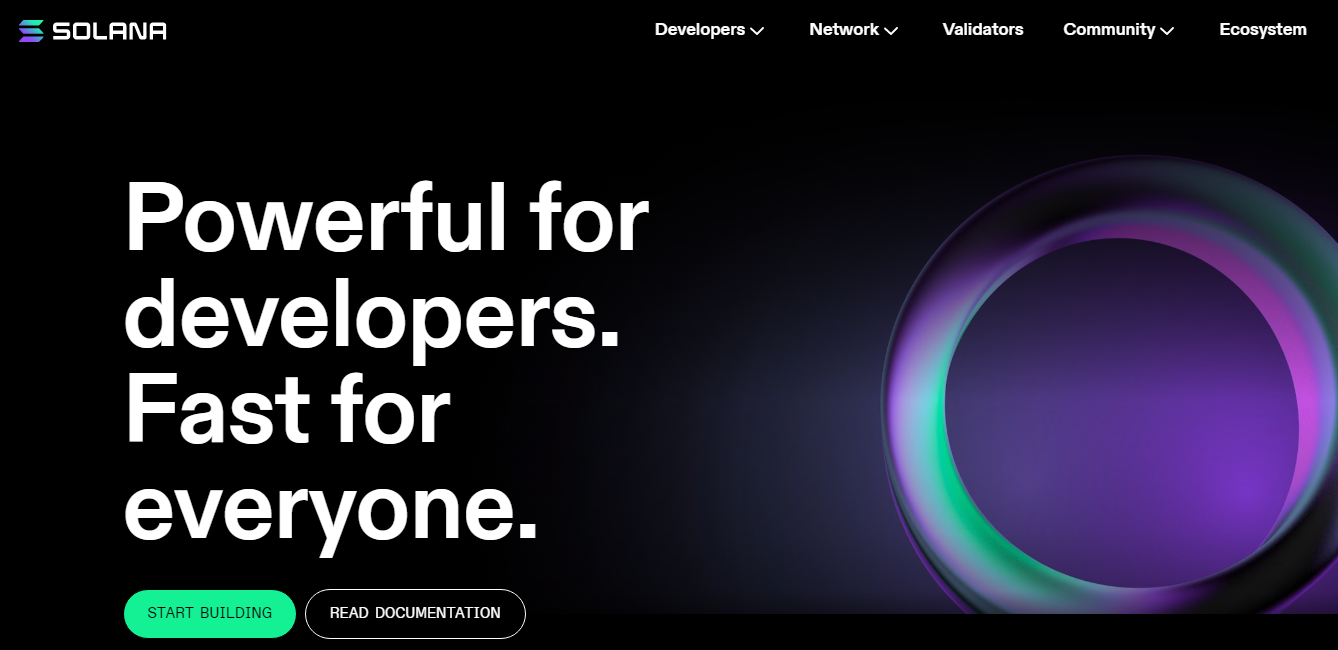 Shortly after its launch, Solana teamed up with another promising blockchain technology, Serum, to launch a decentralized exchange (DEX). Solana's cutting-edge platform was put to good use by Serum, who used it to build a non-custodial spot and derivatives market. The cryptocurrency community very well received the DEX's new features. To provide the most up-to-date price information possible, Serum developed an on-chain central limit order book (CLOB) that refreshes every 400 ms.
Solana (SOL) Historical Price & Market Analysis
According to Coinmarketcap, Solana started its cryptocurrency trading career on April 10, 2020, at $0.79. After that, it went up and eventually hit $0.52 by the middle of May. Price increases started around the end of June, eventually reaching $0.99. This price increase to $1.33 by mid-July is an intriguing development. The value of one bitcoin was $1.84 at the month's conclusion. By mid-August, the coin had reached a high of 3.77 dollars, and by the end of the year, it had dropped to a low of 2.82 dollars, having risen in value.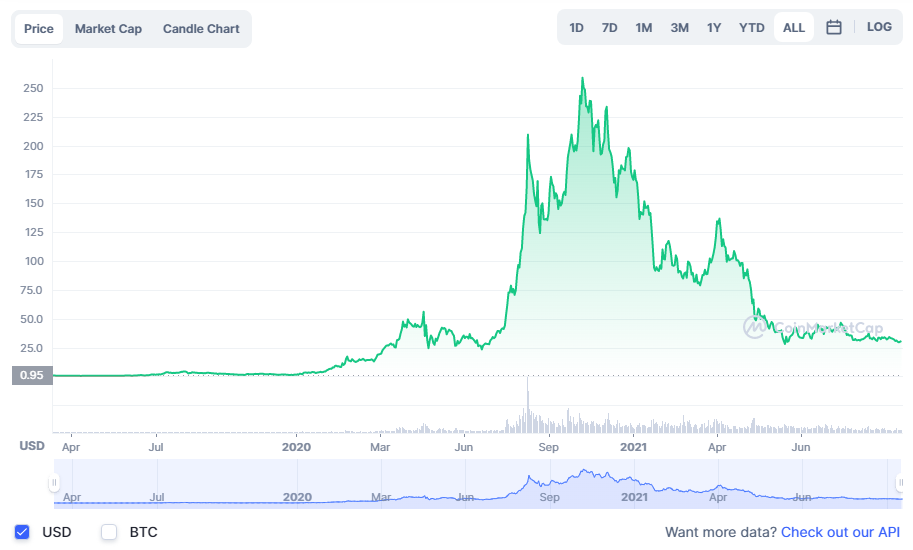 SOL broke its previous record high when it raised its price to $4.84 at the start of September. In a matter of days, the price plummeted below $2.40, signaling a Time-High and subsequent recovery. Solana hit $3.80 steady, fought to maintain that price, and then sank to $2.56. At September's conclusion, SOL was priced at $2.96 a share.
Different iterations of Solana were able to break into the $2 area in October. In the first days of November, the price plummeted to $1.35 due to intense selling pressure and massive purchases by users. By November, Bitcoin's price had already reached $2.41, having started to rise again. Solana fell to $1.47 in December as the bears yanked the value down.
Solana ( SOL) Current Status and Market Supply
SOL is presently trading at $29.85, and based on this data, and it has a global market cap of $8.7. Solana's total circulating supply of 386,494,128, and a current market cap of $12,236,136,906. The Solana price has risen by 4.63% over the last 24 hours, reflecting a rise in both trading volume and market capitalization.
SOL's price dropped by -09.183%, or $2.91 on average, during the last month. This unexpected drop indicates that the currency is now in a downturn, which might provide an excellent buying opportunity for anyone looking to make a fast investment.
Solana (SOL) Price Prediction for 2023, 2025, 2027 and 2030
Here, We use comprehensive Digital technical Analysis on historical Solana price data to provide predictions about the cryptocurrency's future. We do our best to gather as much background information as possible on SOL, including the coin's introductory price, the size of the Solana market, the amount of Solana transactions, and more. Below are the price Predictions.
SOL Price Prediction 2023
Since there is still faith that the currency will garner much more interest, it is predicted that SOL's price will climb in the long run. At the close of 2023, we may see a median price of $49.03 and a bottom price of $46.90. There is a high probability that the highest price will be close to $61.16.
Solana Price Prediction 2025
Several online resources provide a straightforward method of dealing with this money. This forecasting tool forecasts that Solana's price will remain unchanged for a very long period. The SOL is projected to reach its total value of $132.39 by 2025. In a bull market, the lowest possible price is $121.74.
Solana (SOL) Price Prediction 2027
There are a lot of investors who may be interested in Solana in its current price range. If the following conditions are met, SOL might trade for $296.48 by 2027 with significant help from financial institutions. At an estimated $198.54 on average by 2027, it will be able to outperform the current price trend and set new highs. There is some wiggle room in the price tag due to the possibility of another strong movement in the cryptocurrency market before 2027.
SOL Price Prediction 2030
The number of users and the rate of adoption might both benefit significantly from the efforts of various collaborative efforts and new developments using SOL. The price of Solana might go up significantly if investors focus on it. Its potential high point is $779.64 in the year 2030. If the market drops, the SOL will likely reverse somewhat. Prices in 2030 may range from a low of $698.91 to a high of $827.24, with an average of $781.19.
What is the future of Solana?
The success of the crypto sector as a whole will have a significant impact on Solana's future. You should use the correct approach while investing in SOL. Those with a more conservative or aggressive risk tolerance should avoid this investing strategy. Those who can handle a high degree of risk and have a healthy cash reserve can consider it anyhow.
SOL is not just highly speculative but also provides access to a rapidly developing global technology and environment.
Expert's Take On Solana Price Predictions
The long-term forecast for Solana's share price is bright. Market analysts do not anticipate a drop in the price of SOL. Below are some of the renowned market predictions for the SOL.
PricePrediction.Net
PricePrediction predicts that solana price will reach 100$ in 2025 and cross 1000$ till 2030.
Trading Beasts
The statistical analysis at Trading Beasts indicates that the price of SOL will go over $440.34 shortly. A minimum price of $429.83 per year is projected for Solana at the end of the year. Also, the SOL price might go as high as $399.44 before it begins to decline.
Wallet Investor
In 2027, the price of Solana is expected to reach at least $597.98, based on our extensive technical analysis of SOL's previous price data. In US dollars, the highest price a Solana may go is $629.16, while its average market price is $724.41.
Coinskid
Coinskid is somewhat underrated in providing price predictions for the famous A-list coins in the cryptocurrency industry. Predictions and analytical research suggest that by 2027, the cost of one Solana (SOL) will have risen to around $407.4992.
Solana (SOL) Price Forecast FAQs
How high can Solana go?
By year's end, the standard price of Solana (SOL) might reach $29.86. If we extrapolate it over five years, we see that the coin should easily top $149.77.
How Much Will Solana Worth in 10 Years?
In ten years, the price of Solana has a significantly increased probability of becoming $2,092.10. This is a significant increase from the current price. Within the following 8 to 10 years, the value of one Solana may exceed a price range that ranges from a minimum of $1,021.23 to a high of $1,134.12.
Is Solana Better Than Ethereum?
Ethereum has more users and a proven history, making it a safer investment than Solana. Solana may outperform Ethereum technologically. Solana has been around for over a year, whereas Ethereum has been around longer.
Is Solana Secure?
Because it uses proof-of-history and proof-of-stake consensus methods, Solana claims its blockchain is more secure than others. However, Solana's wormhole connection with Ethereum's $325 million loss shows serious issues that need to be explored.
Where to buy and store Solana (SOL) coins?
Coinbase, Kraken, and Binance are among the few exchanges with good reviews in the market. The buying process of Solana on the above exchanges is very smooth and straightforward. The interface of the apps is very user-friendly.
In addition, putting away your SOL is simple. The project's creators highly recommend the Trust Wallet. This mobile wallet app is a free download for iOS and Android devices. In addition to the above-mentioned mobile apps, Coin98 is a superb option because of its convenient features and helpful additions. A hardware wallet is the most secure method
An SOL may be stored on either the essential Ledger Nano S or the more complex Ledger Nano X. Staking may be done straight from the hardware wallet, increasing the security of your cryptocurrency holdings. With this method, the ledger is as secure as possible, and you get the most benefits for helping to keep it that way.
The Bottom Line
Our talk centered on Solana. Because of its importance and promise, any money put into it will be well spent. If you plan to keep the currency for a while, it's a wise investment. It's crucial to note that these estimates are often not the deciding element in making your final decision.
Experts say that technical analyses and external factors have a role in shaping their findings. It's helpful to compile your thoughts and incorporate the predictions into your worldview. Finally, it is ideal that you do not make yourself dependent on the price estimates.
Let us know if we missed anything. Make yourself comfortable and tell us if you have ever invested in SOL.