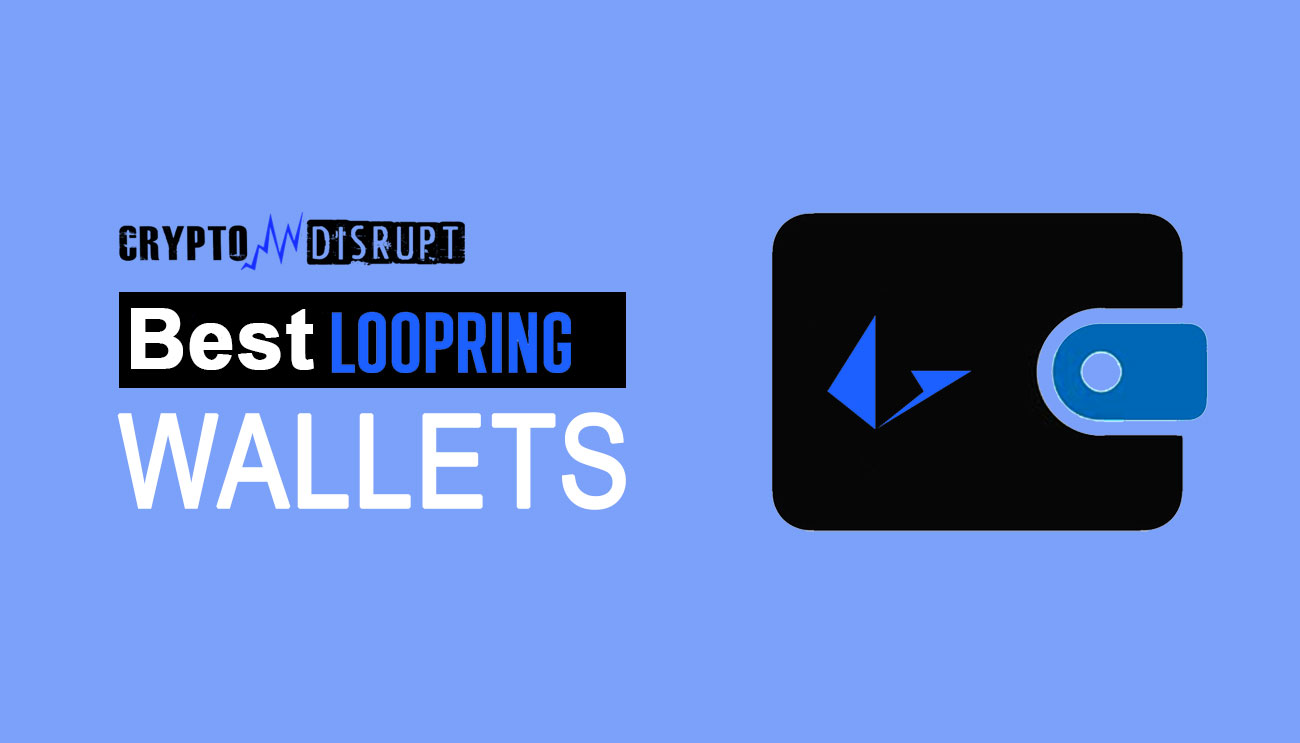 Loopring (LRC) has recently created quite a stir in the market. Hold your grudges because today we are going to give you an extensive list of top Loopring wallets that are worth to try in 2023. Because of the benefits their community is providing and of course decentralized exchanges, Loopring has earned its place in the market. However, the crypto still worth holding on to the below wallets? Let's find out
What is Loopring?
Loopring is kind of a decentralized exchange platform. The native token of this platform is LRC. It works in the same way as ERC20 20 that operates on Ethereum Blockchain. The token can be stored on a huge range of wallets and both software and hardware type. The currency is available on so many different exchanges like Binance, OKEx, and Gate.io, etc.
Here we are going over the best Loopring (LRC) wallets in 2022 that are up in the market and highly recommended by Investors and traders.
Ledger Nano S is one of the well-known crypto wallets on the market especially the best Loopring hardware wallet. But it is very important to keep this in mind that to hold your crypto, you have to buy the Ledger Wallet. Ledger Wallet is a crypto hardware wallet that allows its users to secure your Loopring and other Cryptos.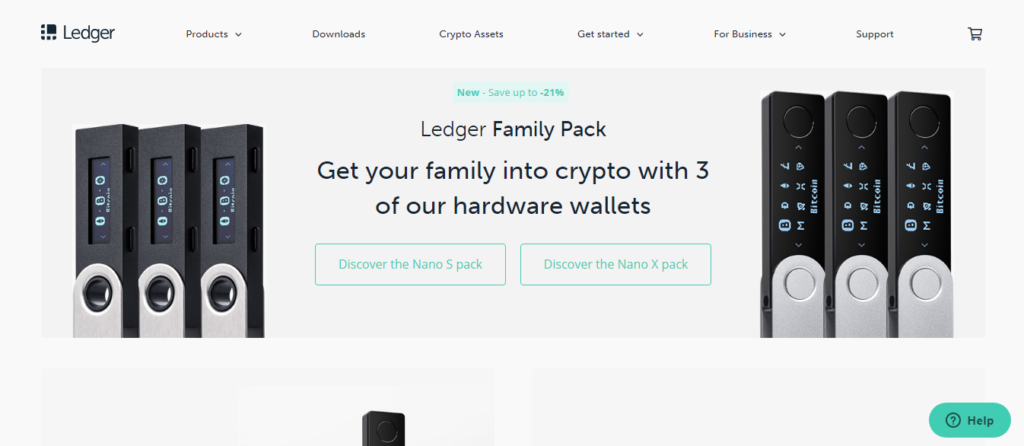 In most of the wallets, cryptocurrencies and private keys are held in software. But in this case, all your private keys and your currencies are held on a physical hardware device that you purchase. This is the point where Ledger Nano S stands in front of other wallets.
The wallet is Super Safe to Use. The wallet supports 1500+ cryptocurrencies. For those of you who want to store their LRC, this one's for you. More and more are being added on every day with a feature to buy sell whatever crypto you want to.
Having a physical hardware device to store your Cryptos, makes an extra layer of security to prevent you from being hacked. The device is relatively expensive but will all of the above features, it is worth having. Looking for best Compound Wallets in 2023?
It seems like we are not getting over the hardware wallets. With the increasing demand for cryptocurrencies, there is always a need for wallets. In this case, Ledger Nano X wallet is the choice maker with truly reliable security when it comes to secure your Cryptos.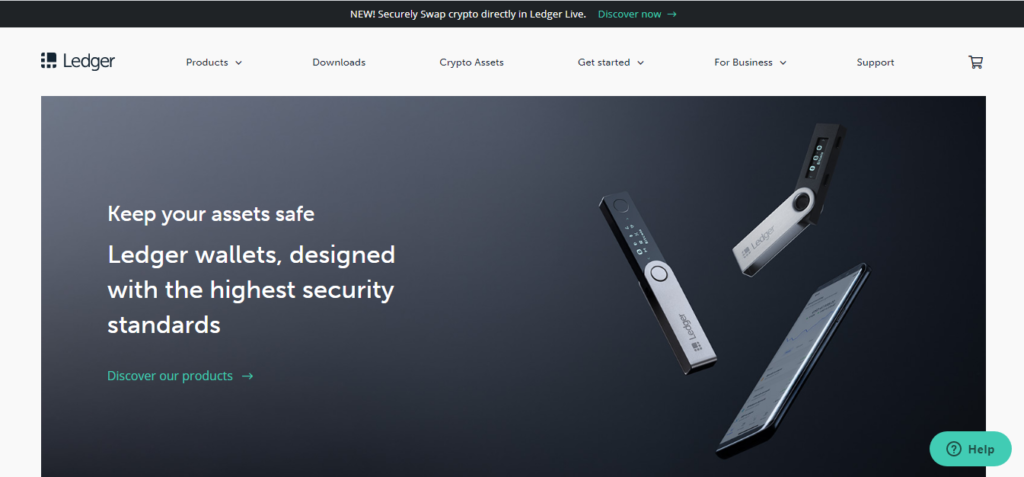 The Nano X wallet is so much popular among the users that the company has already sold 1 million devices of Ledger Nano X. the benefit of having a Ledger Nano X device that it can't be hacked. All of your assets are stored in the device offline. Not like the software wallets that are connected to the internet and can be hacked at any time.
The wallets provide ultimate security to its user. Ledger Nano X provides support to almost 1100 existing coins and tokens including LRC. If you're interested in less popular cryptocurrencies, we bet you that you will be able to find your coin. Also Read: Best Algorand Wallets
Trezor one is another hardware wallet that is making rounds these days on the internet. Released by SatoshiLabs and is one of the widely used hardware wallets in general.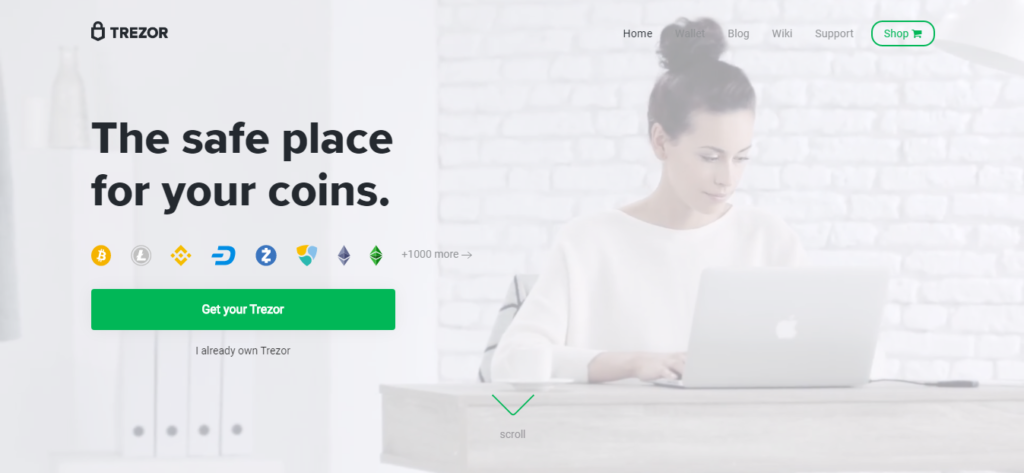 The model has a sleek design and costs almost $59. The model is slightly cheaper when compared to Ledger devices. The device comes with a sleek design storing a wide range of cryptocurrencies ranging from low mainstream to high mainstream.
As far as the usability of the device is concerned, the device is small in size and only features two buttons. Analyzing the functionality, the device requires a cable connection which makes it less portable than the famous Nano X.
Trezor One is compatible with almost all kinds of operating systems. Trezor One supports 1000+ different cryptocurrencies including the top 20 by market capitalization. Just like other hardware wallets, Trezor Ones store your crypto assets offline. When it comes to security, this wallet can be considered as one massive leap forward. Also, read our guide to best Aptos Wallets in 2023
Trezor Model T is another touchscreen wallet that allows its users to store their assets offline. Unlike other wallets that are connected to the internet, the Trezor T model provides you with an extra patch of security by keeping your private key offline.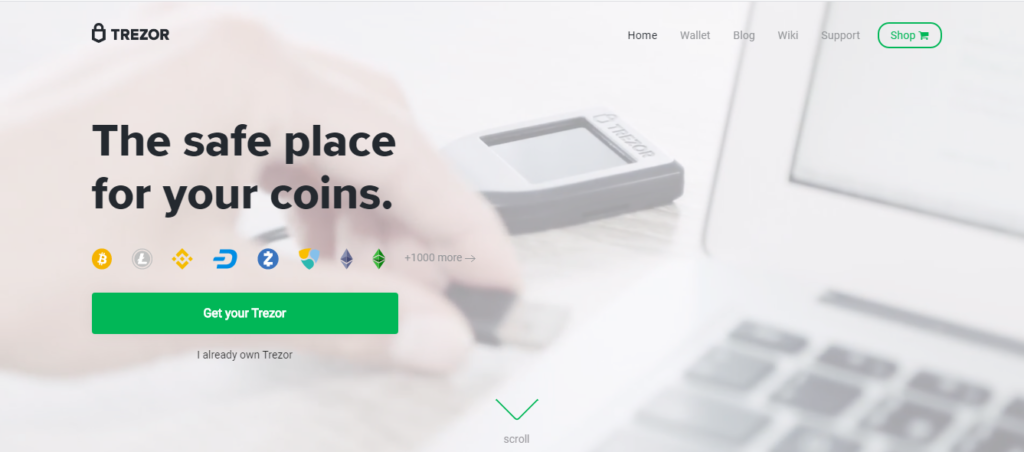 By adding the touch screen on the device, the device is a little expensive. Not sure if the device is worth the higher price tag. The T model supports a wide range of coins including Loopring (LRC) and ripple (XRP). There are almost 1000 supported cryptocurrencies.
The wallets offer constant firmware updates. When it comes to usability, the model can be a little tricky for beginners.
The wallets also give you a backup phrase that you can use in case your device is hacked. Every time you plug in your device to your system, you have to enter the pin. This is not a convenient way to access your assets. But still, the wallets have some other feature that can overshadow the disadvantages.
It can be a little tricky and messy if you are looking for a high-end wallet that can store your Loopring. When it comes to the atomic wallet, this search can be a little bit easier for you. You can easily store your Loopring (LRC) on your atomic wallet. The wallet stores almost 300 + cryptocurrencies including your Loopring and all other Cryptos. Atomic wallet is available with IOS, Android, and desktop versions to leverage its users more.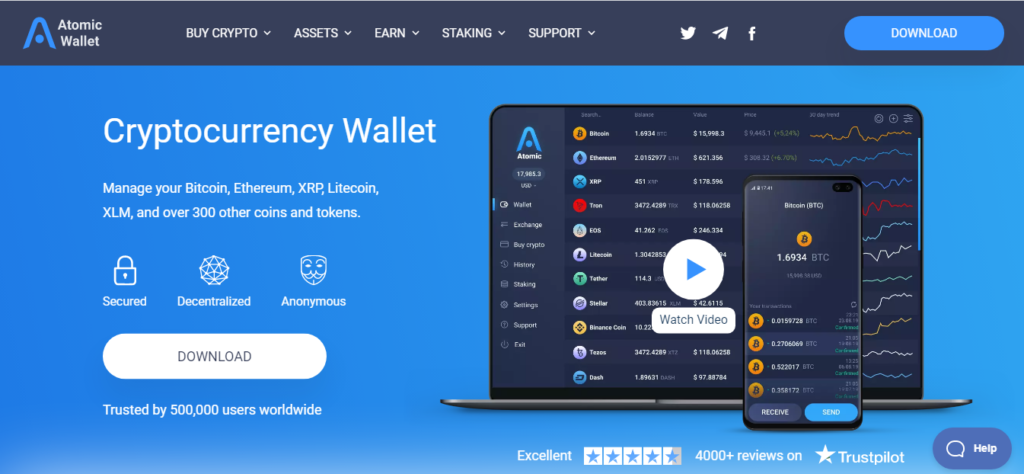 It is best suggested to install a desktop version of the atomic wallet to store your Loopring. Make sure to install the version on a clean and secure desktop machine. You can directly send and store Loopring (LRC) to your atomic wallet. Although the team is adding more coins for its user to make the wallet more accessible and useful.
The interface of the wallets is easy to use. The team of Atomic Wallet is providing 24/7 live customer support to provide the users with secure transactions and use of the wallet.
The motto of the team of Trust wallet has always the same as "make crypto more accessible". Officially supported by Binance, trust wallet is one of the most popular wallets among investors and traders and specifically for those who are interested in storing their LRC.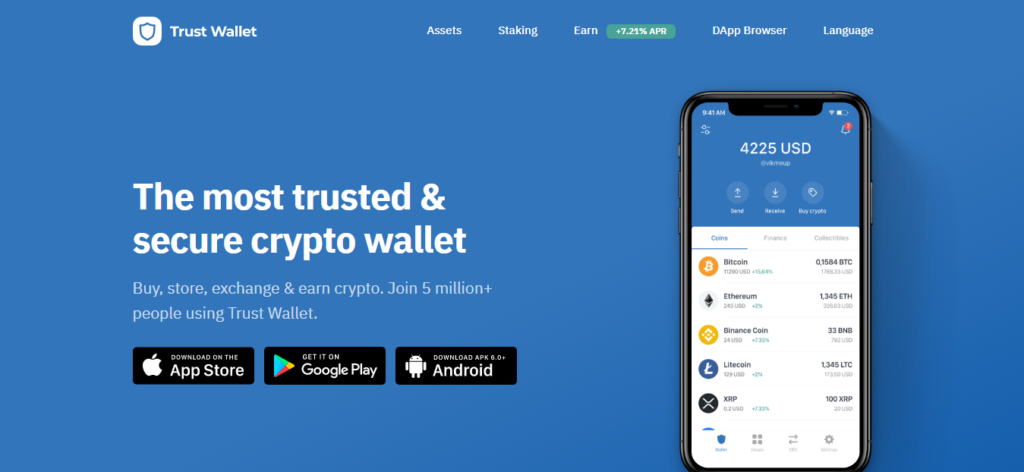 If you're a newbie and getting started with the cryptocurrencies and looking for wallets to secure your Loopring, then your lockout has finally ended with this wallet. The wallet provides a mobile version for its users. You can install the wallet app on a secure device and can store your Loopring which is suitable due to convincing.
The app is completely free and can be accessed on multiple devices. There are no subscription or registration fees except the gas fee which is charged whenever the user makes any transaction. Trust wallet is a Blockchain Agnostic. It means that the wallet supports different coins and tokens on a single platform i.e. Ethereum, Bitcoin, and of course Loopring.
The interface of the wallet is very user-friendly and easy to understand. For them, they always put user experience at the front. There are many handful features out there and the team is adding more features that can completely change the perspective of decentralized finance.
There are a lot of wallets available in the crypto market that is rising and shining in a very short period. But when it comes to a multi-currency wallet, you can rely on the Exodus wallet.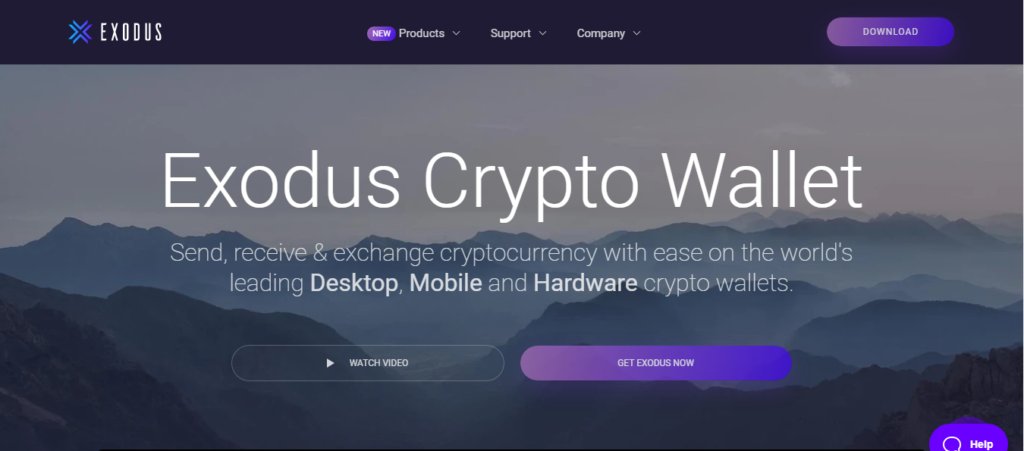 The creator of this wallet has put a lot of effort into the user interface and design of the wallet making it their priority to attract more users. This a kind of wallet that when you use, you defiantly fall in love with it. You can easily organize and calculate your savings with the pie chart portfolio available on the Exodus Wallet.
One of the many amazing features is the built-in exchange on the wallet. You can easily and instantly trade you cryptocurrencies with others. There is also a backup wizard available. The wizard allows the user to keep your wallet ready and safe for instant use. Exodus supports 103+ coin and tokens on its wallet including the most notable i.e. Bitcoin, Ethereum, and Litecoin.
The way Exodus is providing customer support is showing that they are here to stay. They have support videos available on their platform to guide the newbies. There are different communication channels available through which they communicate with the users. Last but not least Exodus has a direct messaging platform through which you can directly talk with one of their representatives live.
If you have an interest in crypto then you surely know about Meta Mask Wallet. MetaMask is one of the top and finest wallet for Loopring. The wallet works as an extension on top browsers like Chrome, Firefox, and Brave Browsers.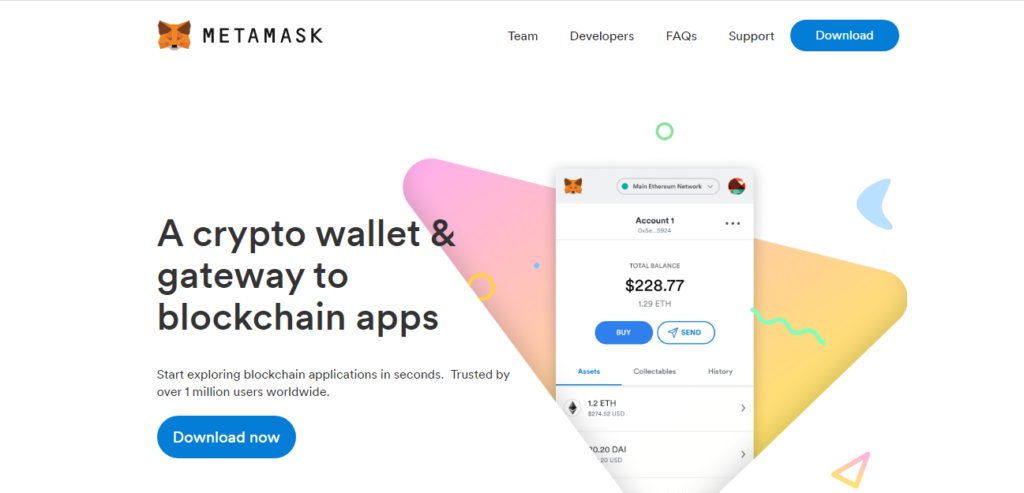 The wallet has become an apple of the eye for crypto users in no time because it does not just store your crypto but also allows its users to interact with decentralized applications and Smart Contracts. MetaMask is an open-source platform. It is free and easily accessible to use. The version of the extension update regularly.
There is a bunch of words that are called seed Phrases. You can use these phrases to back up your account if in case your account is hacked or you have unintentionally forgotten your password. There are two top exchanges (Coinbase and Shapeshift) available on the MetaMask that are directly linked.
MetaMask is an amazing opportunity for those who are beginners and want to store their Loopring (LRC).  The interface of the wallet is very easy to use. Once it's set up, you can easily send and receive your currency. The Ethereum network of MetaMask is very large. There are more than 1 million users of Ethereum users that are active on the wallet.
Coinomi is a common and well-known coin wallet that can store more than 500 coins and is supported on a variety of devices. The wallet has a desktop and mobile version to facilitate the users more.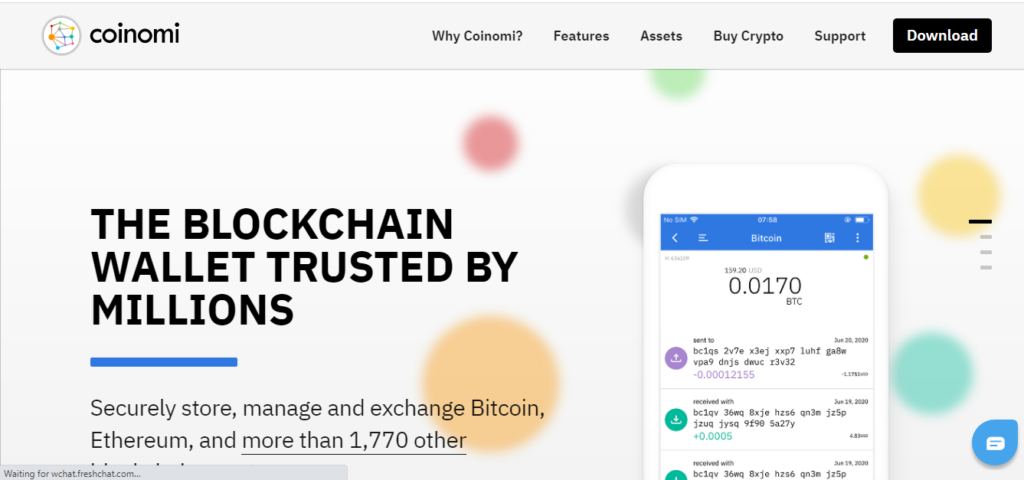 It has a good reputation in the crypto market and has gained good reviews from crypto enthusiasts. Coinomi has strong encryption that helps you save your assets. The wallet has integrated well-known exchanges on their application. It means that within the app you can directly trade between cryptocurrencies.
Coinomi supports ticket systems for its customer support. Anyone can send a query to their team and as expected they are faster in helping the users to fill their needs. With great features, Sleek and user-friendly design, and a wide assortment of Cryptocurrencies Coinomi is a great choice for Loopring lovers.
Release in 2016, ImToken has emerges as one of the top cryptocurrencies wallets. The wallet incorporates some of the major cryptocurrencies that are high in demand.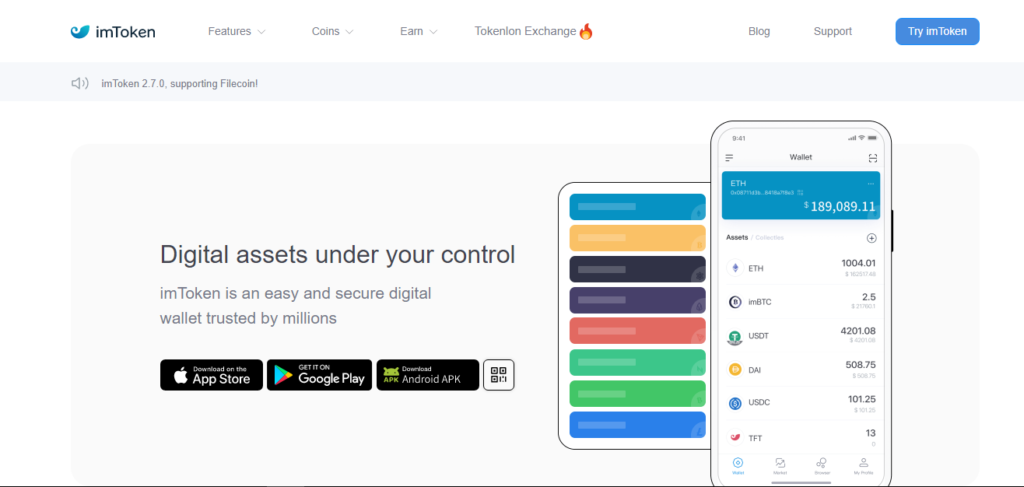 The app has a built-in exchange that can be used to trade your assets with various other cryptocurrencies. The exchange is free and you only have to pay a transaction fee to swap coins. The app is also compatible with other hardware wallets such as Trezor and Ledger devices.
ImToken app comes with support on multiple operating systems. The wallets are available on both android and IOS. You can also stake your coins on the app and can earn stake interest ranging from 2%-20%. Like other wallets, you can set a password for your wallets during the installation process.
Although after integrating it with hardware wallets, you can store your assets offline. This is an extra layer of security that you can get. There is an option for a live chat where you can ask any query. The FAQ section helps try to answer every question that is in your mind.
FAQs About Loopring

Why Loopring?
Loopring is offering a decentralized exchange protocol that makes it possible for any exchange to participate in its network. It is a major advantage for Loopring (LRC). There is no competition for an established centralized exchange to beat out.
No doubt Loopring is potential crypto to invest in. I the future, the Loopring protocol can become one of the most valuable protocols in the world.
Where to Buy Loopring?
There are many platforms available on the internet where you can buy your LRC. Create your free account on the platform and verify your identity. Next, you have to select a payment method and deposit your funds. Last but not the least, select the Loopring (LRC) from the list of currencies, and here you go you have successfully purchased your LRC.
Final Thoughts
Loopring has been able to solve the scalability issues on a very quick note. Because of the decentralized exchange (DEX), the platform has to regain its worth. Every wallet has its highs and lows.
We just gave you an overview of each wallet. The wallets tend to secure your assists without compromising security. It is best suggested to select the wallets as per your needs. But we do recommend to store your LRC on the hardware wallets as they are the best wallet types right now.
We highly appreciate it If you leave your honest reviews below if you had the experience of using the wallets of any kind.