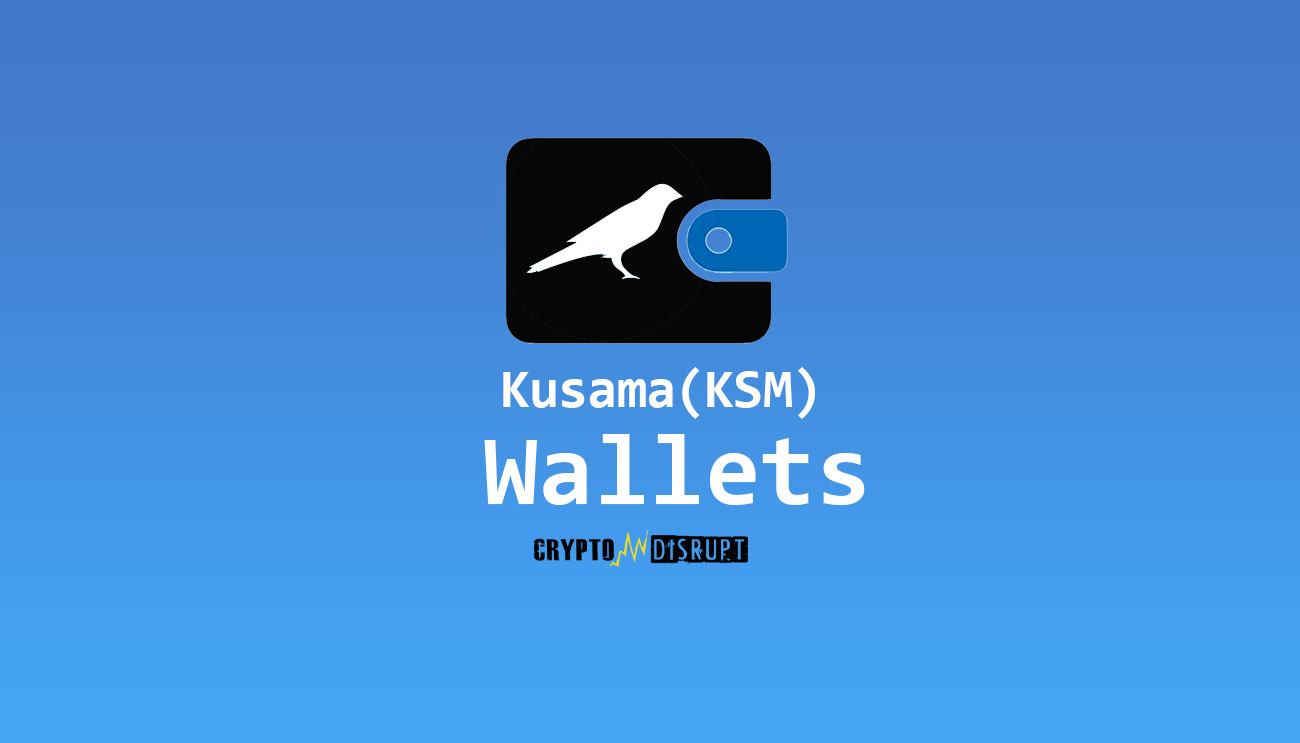 This article will guide you through the Best Kusama (KSM) Wallets in 2023 to store your coins with a subset of security 101. Kusama has won its position in the market because of the advantages provided by its community and, of course, decentralized exchanges. Do you still think it's a good idea to keep your coin in the wallets listed below? The only way to know is to explore. So, let's find out.
What is Kusama (KSM)?
Kusama is a permissionless network that facilitates the testing and developing of distributed apps and blockchains before their deployment on Polkadot. It is similar to a sandbox version of Polkadot, and it aids programmers in foreseeing potential problems with their software. Polkadot does its own Kusama testing of all improvements before releasing them to the mainnet. KSM is an abbreviation for the Kusama native token, written as KUSAMA.
Kusama is designed for exploration. Hence its internal governance norms are more liberal than those of more established networks. Developers may use it to refine their designs and re-calibrate their projects before releasing them to Polkadot. Kusama and Polkadot have a similar aesthetic, which is something we can discuss.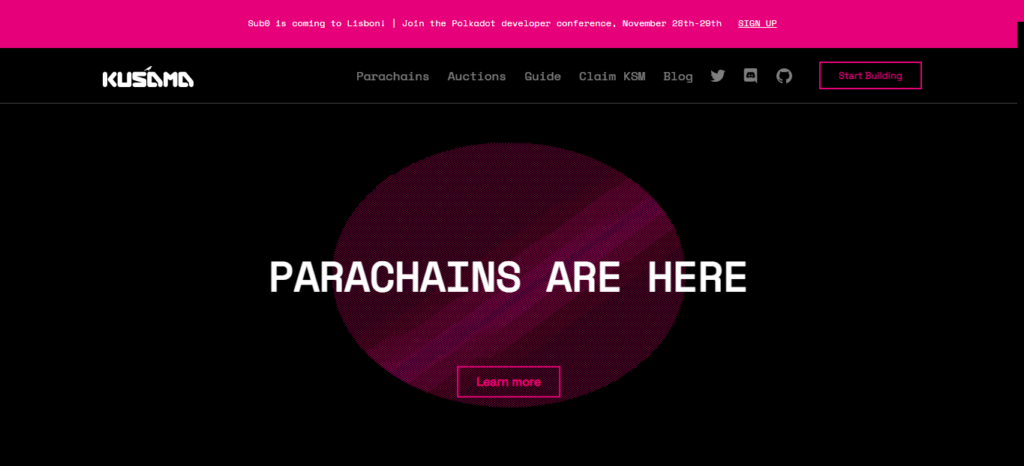 For example, the two networks use similar technologies, such as the relay chain (the primary network of both blockchains) and parachains (user-generated networks). Every exchange in a relay chain is irreversible. Parachains, on the other hand, may be tailored to the developer's specifications. It should be emphasized. A park chain's safety depends on its relay chain's integrity.
Is there anything else that makes it a good idea for projects to begin on Kusama before moving on to Polkadot? A couple, to be sure. At the outset, the project will get momentum if launched on Kusama. As soon as they become well-known, they'll start drawing in customers. These two components will ensure the success of their Polkadot launch. Also Read: Best Algorand Wallets
The Keystone wallet is a remarkable piece of security technology that belongs to an exclusive club of hardware wallets with no internet connection. Because it is entirely air-gapped, it offers an extremely high level of protection against cybercriminals, malware, and viruses; as a result, it is one of the most popular wallets in the industry of hardware wallets.
Your private keys are safely stored on the Keystone device, which is never connected to the internet (phone or computer). The user must provide a password or scan their fingerprint to send money or access private keys.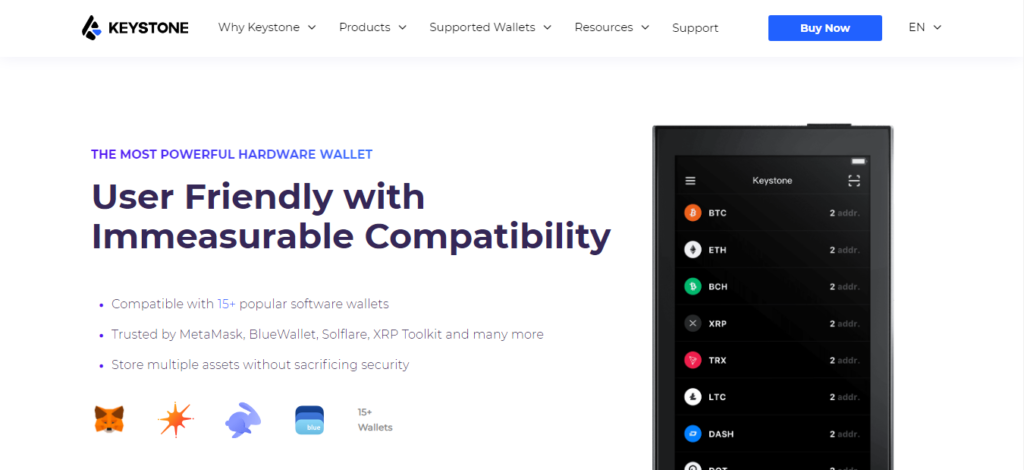 With Keystone's air-gapped feature, users may sign Bitcoin transactions without physically connecting the device to a phone or computer by scanning QR codes instead. This strategy eliminates the slim chance that the device's keys may be hacked.
Keystone wallets may be backed up by the user simply writing down the 24-word seed phrase that is given. Recovery seeds allow users to retrieve their cash even if their smartphone is lost or stolen by merely importing them onto a new device.
Users can communicate with the Polkadot and Kusama networks via the use of a wallet called the Talisman wallet which is a browser extension wallet. Users can store, transmit, and receive Polkadot ecosystem currency, as well as manage their Wallet using the interface provided by the Wallet. Additionally, it enables a connection to be made with Polkadot testnets. At this time, it may be used in browsers that use the Chromium platform, such as Brave, Chrome, and others, as well as Firefox.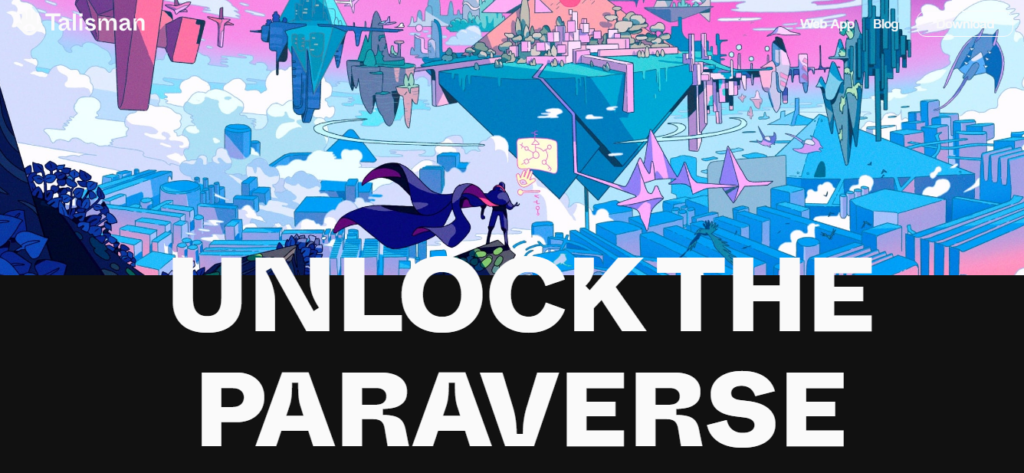 Talisman's primary objective is to facilitate the dream of interoperability by developing a device that will assist travelers in making their way safely throughout the Paraverse (digital universe of Parachains). Talisman's goal is to provide a decentralized, easy-to-use replacement for Polkadot-JS that is not controlled by anyone (para chain).
You may send and receive assets without worrying about their security when you install the Talisman browser extension. You can link up with any Polkadot or Kusama app, whether Astar, Acala, Singular, Phala, or any others. You may purchase DOT and KSM, make crowdloan contributions, see NFTs, and use the Talisman online app. If you want to help shape the future of Talisman, you can join the growing community and become involved right now. Also Read: Best Aptos Wallets
Coin98 Wallet is the industry's premier multi-chain wallet and DeFi gateway. It was developed to easily link consumers to the world of cryptocurrencies in a safe and secure manner. Coin98 Wallet offers its customers an "Always-Connected" experience through the unusual multi-chain wallet engine that serves as its central component. This enables users to access various DeFi services without interruption, regardless of the blockchain they use.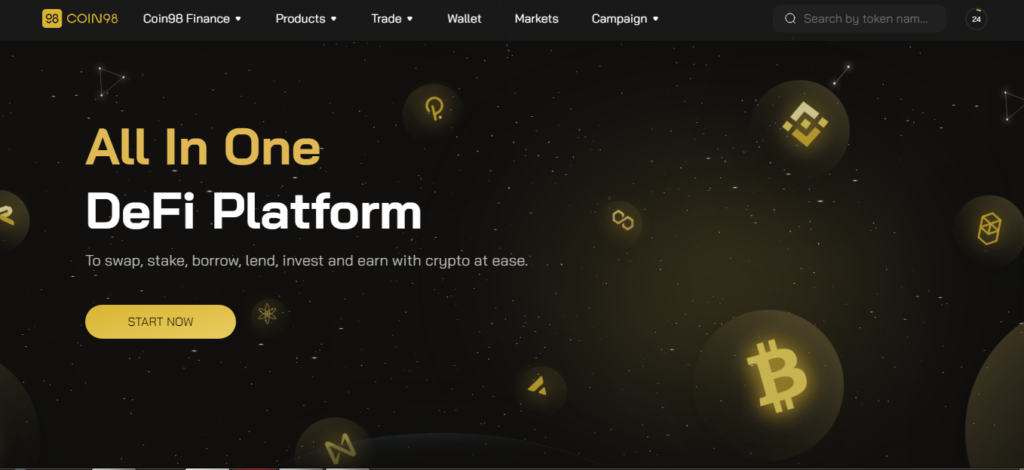 You can swap tokens natively with the best rate and slippage utilizing leading AMMs like Uniswap, SushiSwap, PancakeSwap, QuickSwap, SarosSwap, Pangolin, and MDEX, amongst others, all in one beautiful UI with optimized transaction cost and speed. Access the most popular decentralized applications (dApps) running on different blockchains without ever having to leave the app.
The points-based incentive system used by Coin98 Wallet is referred to as X-Point. Users who complete certain activities are rewarded with X-Points, which they can then use to purchase a variety of perks from the X-Store. This also applies to the way referral programs work. Users can invite their friends by providing them with referral codes, and users may then earn X-Points depending on the total trading volume of the friends they recommend.
The Chinese company Wetez is quietly making waves in the Blockchain business on several fronts. As one of the best bakers in the Tezos ecosystem, Wetez is committed to expanding its reach throughout the Staking Economy. The Wetez wallet uses locally generated cryptographic keys to give individuals control over their digital assets. Wetez wallet private keys are only saved locally on the device's storage. The Wetez wallet has excellent features, including staking, asset management, and voting.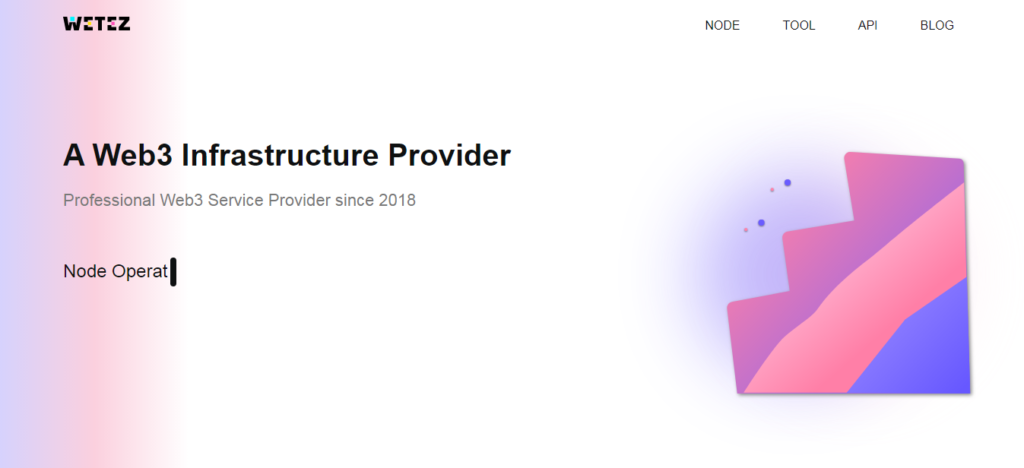 To complete a transaction, a wallet will construct an unsigned transaction and then use the private key on file to verify the request's legitimacy. The last step is to announce the signed transaction to the network so it can be added to the distributed ledger (Blockchain). Your signature and private key will never be sent to Wetez's server (s). In addition, we advise first-time users to try the Wetez wallet when their devices are offline.
It is possible to do routine actions such as creating an account and initiating a transaction even when there is no Internet connection. Access to the Internet is required only when the user needs to declare a transaction openly.
More than a hundred blockchains can store tokens, but MathWallet, a global cryptocurrency wallet, can store tokens from all of them. Standard wallet functionality, such as receiving and transferring tickets, and access to almost any dApp, may be accessed directly from the app (available on iOS, Android, and as a browser extension). This is a massive boon for cryptocurrency investors with diversified holdings. If you're looking for a secure place to store your cryptocurrency, this Wallet is for you.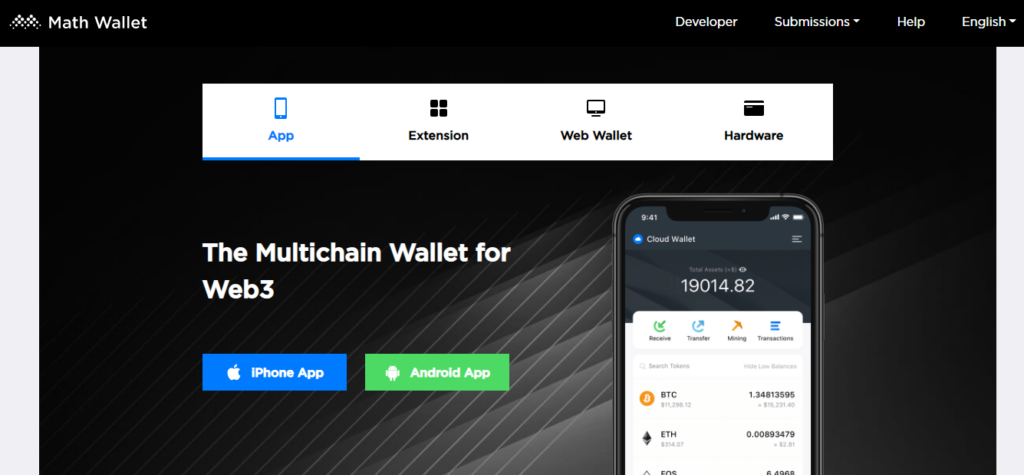 You may stake cryptocurrency right from inside the MathWallet app, another perk of using this Wallet. When cryptocurrencies are staked, the Wallet sets a 21-day lock on them, and when they are withdrawn, a 28-day hold is placed on them. This may give an extra degree of protection to the network.
To conclude, MathWallet is a top-tier, cross-platform wallet for Web3. Users who already own or want a diverse portfolio of distributed assets may find this helpful. This Wallet may be worth considering if you need access to dApps, staking possibilities, and hardware compatibility across several platforms.
Where to buy Kusama (KSM) from?
The following markets presently provide Kusama (KSM) for trading:
Kraken: With over 9,000,000 members and a quarterly trading volume of over $207 billion, Kraken has quickly become one of the most respected brands in the industry since its launch in 2011. Traders from the United States may access markets in more than 190 nations via the Kraken exchange, making it our top pick.
KuCoin is a cryptocurrency exchange where you can buy and sell over 300 different tokens. It's often one of the first places where you can get your hands on brand-new tickets.
WazirX: This trading platform is backed by the reliable Binance Group. That exchange rate is the greatest one available to people in India.
Frequently Asked Questions (FAQs)
Is Kusama better than Polkadot?
Polkadot and Kusama are separate networks with distinct goals, even though they are similar in many ways and share a lot of code. Kusama is an excellent choice for risky experiments and early rollouts due to its speed and intensity. Polkadot is more traditional, emphasizing reliability and steadiness.
Is Kusama proof-of-stake?
Nominated proof-of-stake is the method of consensus in the Kusama network. As a result, everyone who stakes KSM currency on the web may take on the role of either a validator or a nominator.
How do you mine the Kusama coin?
It's easy to mine Kusama on Android. It's as simple as downloading MinerGate and running it. If you have an Android device and want to unearth Kusama, you must download the app from the Google Play Store and make an account.
The Bottom Line
We hope you have gained some helpful information and perspective from this study that will assist you in selecting the mobile wallet client that best meets your needs. Because we are also validators in the PoS ecosystem, we know how important it is to choose the appropriate location to store your funds.
Please don't hesitate to contact us if you have any questions or issues about the above wallets.