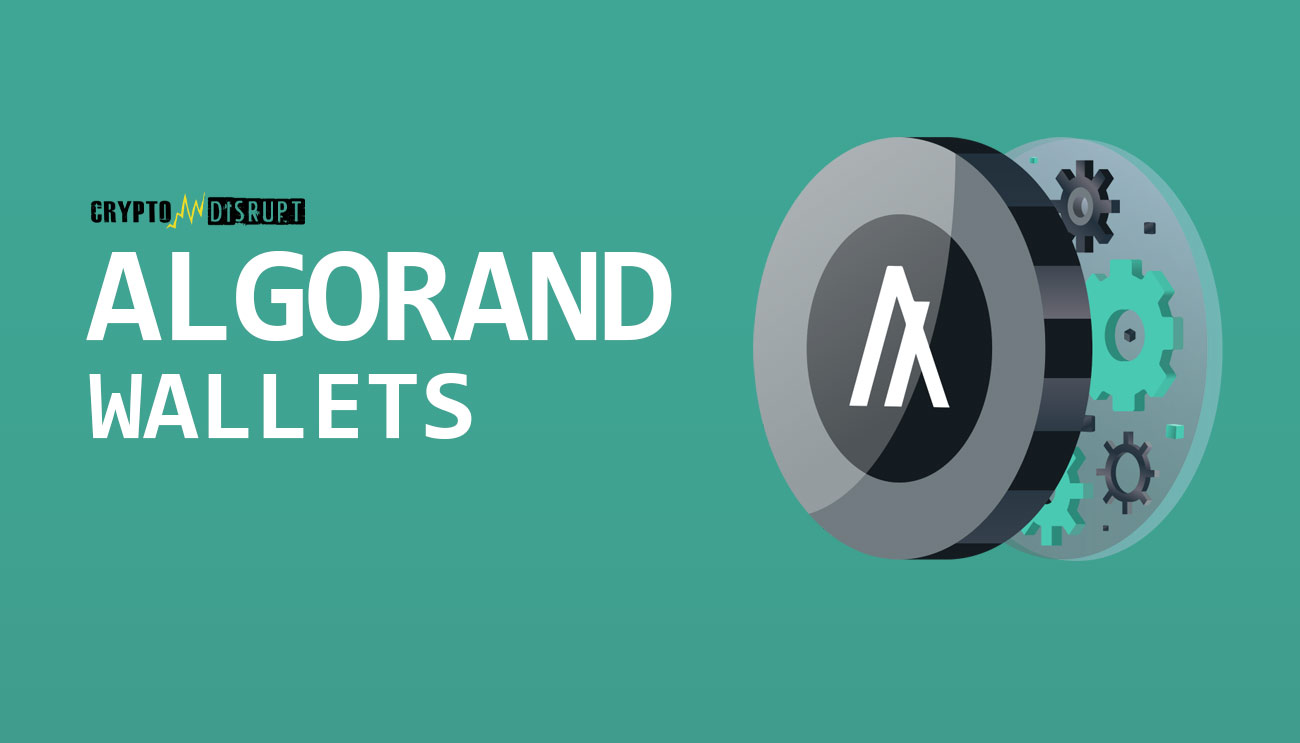 This article will discuss the Top 5 Best Algorand (ALGO) Wallets in 2023 to store your Algo coins. There's a pressing need for safe wallets, given the popularity of ALGO and the desire to keep and stake it. We will discuss the security features of the wallets. But first, here is a guide for those who don't know what Algorand is and where you can buy it.
Let's get this started!
About Algorand
Algorand is a layer one decentralized blockchain-based network that allows smart contracts and many applications. The initiative intends to establish a borderless economy with its decentralized, permissionless public ledger. Another layer one intelligent contract networks include Ethereum, Cardano, Eos, Tezos, Solana, etc.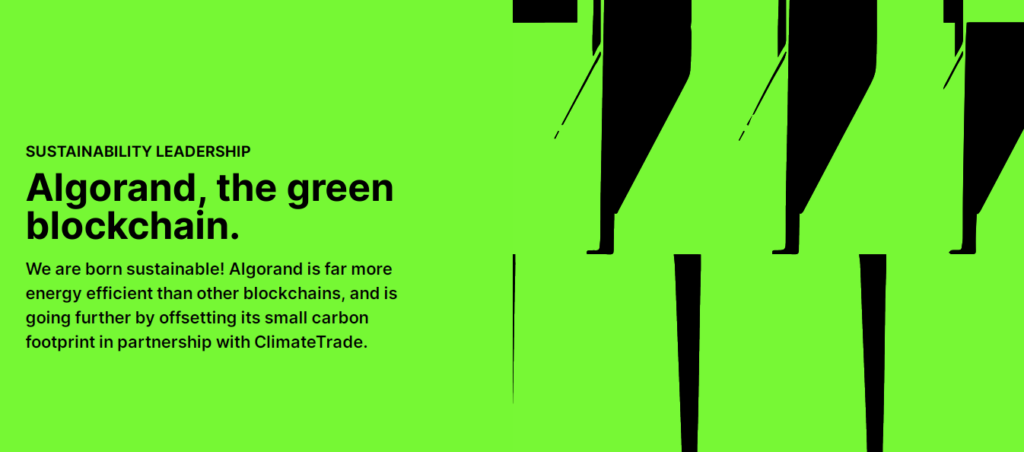 Recently introduced in 2019, Algorand can handle some of the most cutting-edge features of smart contracts in cryptocurrency. Algorand is a young network but exhibits tremendous development and features a developing DeFi, NFT, and Web3 ecosystem.
The Algorand network has excellent security, scalability, speed, and efficiency—the hallmarks of any successful protocol. Many people throughout the globe have started using Algorand. There is a belief among some in the Algo community that Algorand will replace Ethereum as the financial platform of the future due to its numerous advantages over Ethereum. Read : Algorand Price Prediction
ALGO Token
In June 2019, Algorand conducted an initial coin offering (ICO) using a Dutch auction model and successfully raised over $60 million by selling 25 million tokens for $2.40 apiece. Ten billion ALGO tokens were created on the day of the ICO, which also marked the beginning of the Algorand manner. The 2021 Bull Run pushed the price of Algorand to an all-time high, although it was only slightly higher than the ICO price.
Best Algorand (ALGO) Wallets in 2023
Several mobile wallet options are available on Algorand for iOS and Android smartphones. Due to the rising popularity of Algorand, prominent ALGO token wallets, including Coinomi, have begun supporting cryptocurrency. Unfortunately, at the time of writing, ALGO support is unavailable on the Trezor hardware wallet but on the Ledger Live.
Below is the list of the significantly supported wallets of ALGO.
Magnum Wallet is a service that provides users with non-custodial multicurrency wallets. It allows users to earn rewards via staking, claiming forks and bounty airdrops, and other methods. It was designed for those who want to manage their cryptocurrency portfolio through a safe and easy interface.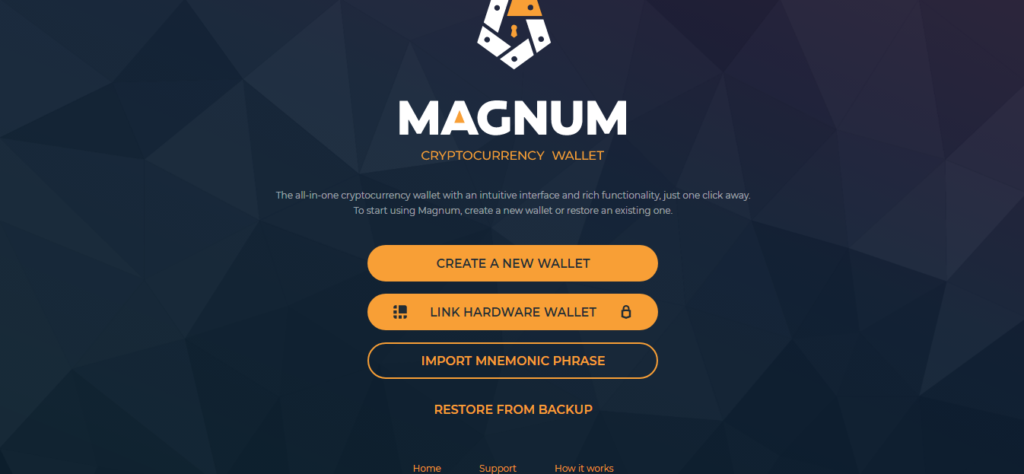 The team's mission is to "Multiply Your Funds," As part of that mission, they are always on the lookout for innovative methods in which the users may profit. Magnum is the one-stop shop for cryptocurrency storage thanks to its support for various cryptocurrencies and tokens and exchange functionality and compatibility for hardware wallets.
Key Features:
Ledger and Trezor device integration, including built-in trading features.
Aside from the standard encryption, no private data is obtained or stored.
One-click is claiming forks of Ethereum and bitcoin.
Regular bounty campaigns.
In other words, MyALGO Wallet was developed just for ALGO. The MyALGO wallet was developed by Rand Labs, a company dedicated to furthering Algorand's potential. All users may benefit from this wallet's efficiency thanks to its intuitive design. This interface is desirable to improve the safety and productivity of Algorand traders. MyALGO wallet works best on a web browser. Whether you're using an Apple device, a PC, a Linux system, or an Android phone, you may access this wallet as long as you have a web browser.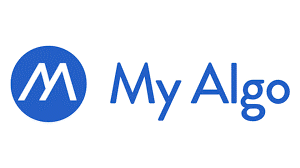 If we're talking about privacy and safety, know that MyALGO does not jeopardize your data. It's possible to create a multi-signature wallet and import it. The only way to complete a transaction in a multi-signature wallet with two participants is with both people's permission. As a result, by utilizing MyALGO, you can keep your cryptocurrency safe.
Algorand technology is the group's key focus. Thus, using this wallet, users may instantly make use of the newest features of the Algorand network.
Key Features:
It's simple to trade ALGO coins for other currencies.
All your private keys are password-protected.
It also works with Ledger Nano S hardware wallets.
Initially introduced in 2017 under the name Atomic Swap by Konstantin Gladych, CEO and co-founder of Changelly, Atomic Wallet now supports well over 500 different digital currencies. The wallet is great for new and seasoned cryptocurrency investors since it provides a safe platform with improved speed, privacy, and confidentiality.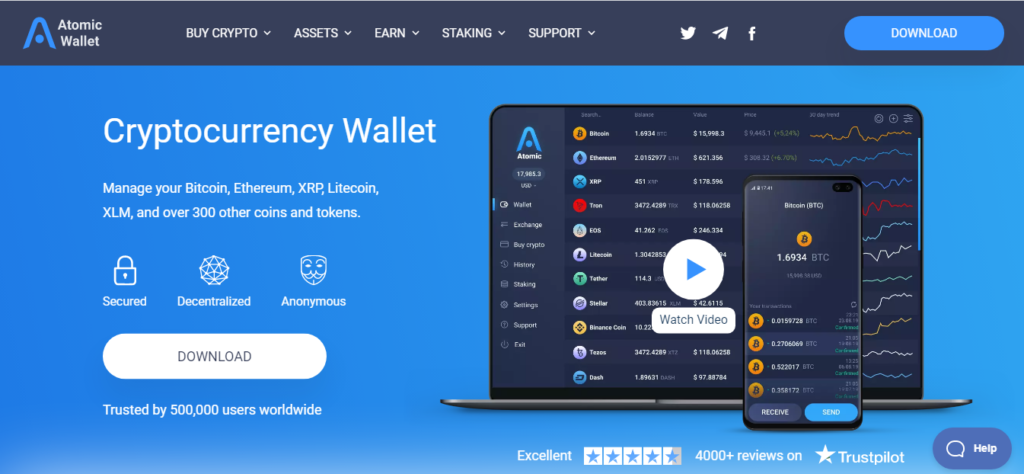 Atomic Wallet is a non-custodial wallet, meaning that users always retain full ownership of their funds. Private keys are kept securely on the user's device, encrypted to prevent unauthorized access. The wallet has a solid reputation for safety among crypto users since no security issues have been reported. Users must enter their passwords whenever they want to purchase using Atomic Wallet.
Atomic Wallet facilitates trading, converting, and exchanging of crypto-based assets but also allows users to earn rewards via staking and cashback programs. The platform assists users at any time. Also Read: Best Kusama Wallets
Key Features:
Atomic Wallet supports over 500 crypto assets.
24/7 live customer service.
Atomic Wallet guarantees anonymity and security with encrypted private keys; verification and KYC are not needed to access money.
The easy-to-use wallet is excellent for new and experienced crypto investors.
The Algorand core wallet is mobile software available for free on the Google Play Store and the Apple App Store for Android smartphones. This is the official Algorand wallet, and it's always becoming better with new features being introduced.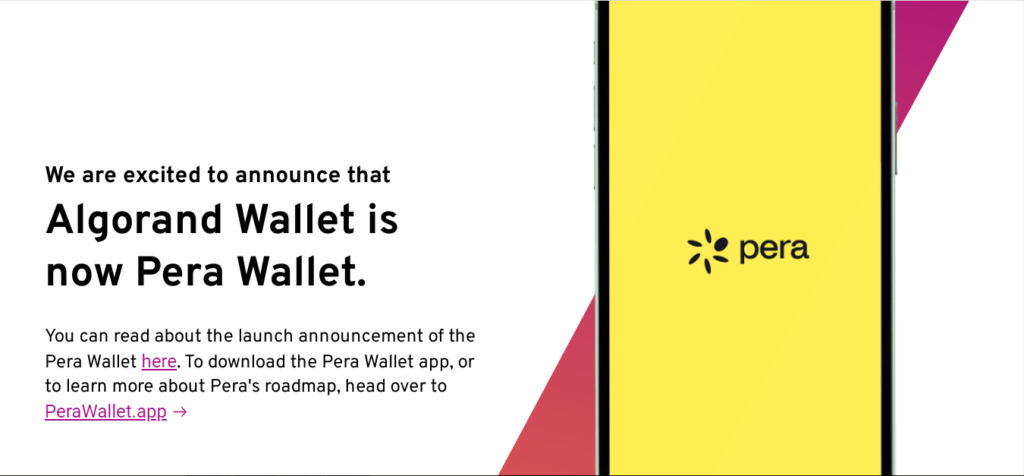 This wallet may be used for staking, as expected. The Pure Proof of Stake consensus Protocol used by Algorand means that staking rewards are automatically credited to the user's account whenever ALGO is deposited into the wallet.
Ledger Nano X compatibility was introduced to the wallet long ago, making it one of the first Bluetooth-connected cryptocurrencies. In addition to offering a cold storage option for producing and preserving private keys offline, the Ledger Nano X also protects money by authenticating and authorizing transactions using the Algorand mobile wallet.
Key Features:
A built-in calculator is integrated, which shows all your ALGO holdings in USDT.
24/7 customer support is available to leverage the users at best.
Support for Hardware wallets is also available to maximize the security of your funds.
Another well-liked digital wallet, Coinomi, is available for mobile devices and desktop computers. The desktop version is compatible with Windows, Mac OS X, and Linux, while the mobile version is compatible with Android and iOS.
Coinomi is well-known since it supports more than a hundred and twenty-five blockchains and thousands of tokens. This includes Algorand, and if you have at least one Algorand in your Coinomi wallet, you may stake it.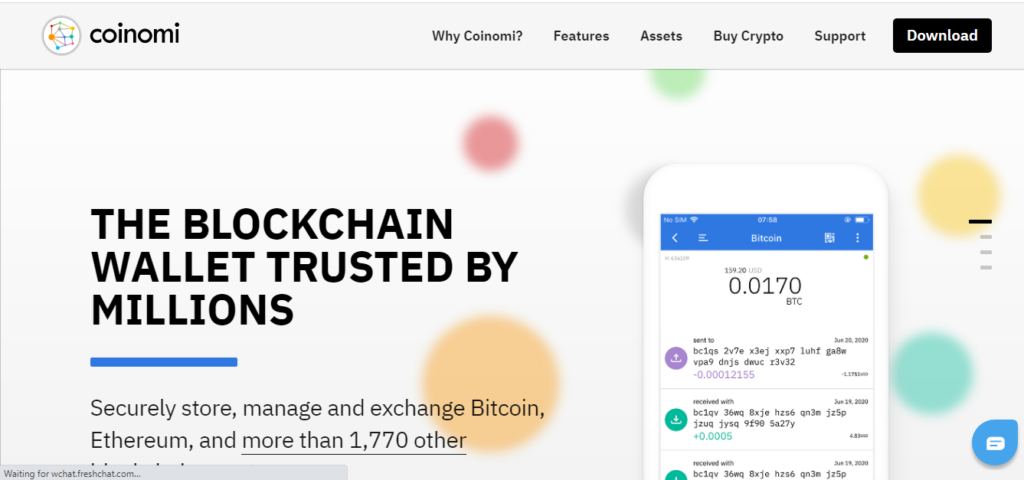 Private keys are securely encrypted and saved locally in the Coinomi wallet, among its many other valuable features. The Coinomi wallet is often lauded not just for its security but also for its dedication to user anonymity. It does not need to know your customer (KYC) checks, does not connect user IP addresses to individual identities, and does not keep tabs on user activity.
Coinomi's source code was locked off towards the end of 2018 was a bummer for some consumers. Many bitcoin users place a premium on code transparency; therefore, switching to closed-source means outside parties can no longer inspect the wallet's code base.
Key Features:
Coinomi offers 1,770 cryptos over 125 blockchains.
As a prominent cryptocurrency wallet, it provides built-in functions for buying, swapping, exchanging, and staking.
Coinomi has 24/7 live assistance.
This wallet enables improved privacy and anonymity. Therefore KYC is not needed to access money.
Where to buy Algorand (ALGO)?
Binance, Coinbase, Huobi, KuCoin, OKEx, and Kraken are just some exchanges where you may purchase some Algorand. They are also available on Hotbit, MXC, CoinEx, Bilaxy, and Bit-Z, which are all smaller exchanges. For a healthy APY, Algorand may also be bought and staked on OkCoin.
There is a balanced distribution of trade volume throughout different markets, reducing the importance of any one market.
Conclusion
This concludes our list of the top five wallets available for storing ALGO coins and earning the ongoing rewards of staking. Each wallet has advantages, such as a different level of safety, a more straightforward interface, or the ability to make instant trades inside the app.
Ultimately, your wallet choice will come down to what feels most comfortable in your hand. Alternatively, Coinomi and Atomic Wallet are lovely if you want to store additional cryptocurrencies, while the core wallet is excellent if you wish to have that staking functionality.
You may come across other wallet options, some of which may even accept ALGO. Ensure they have good reviews and development support before giving them any thought.
Use standard wallet security practices regardless of the Algorand wallet you use to store your funds. A good rule of thumb is to copy your seed words and put them somewhere secure. It would help if you didn't put your computer at risk by downloading things that seem suspicious.