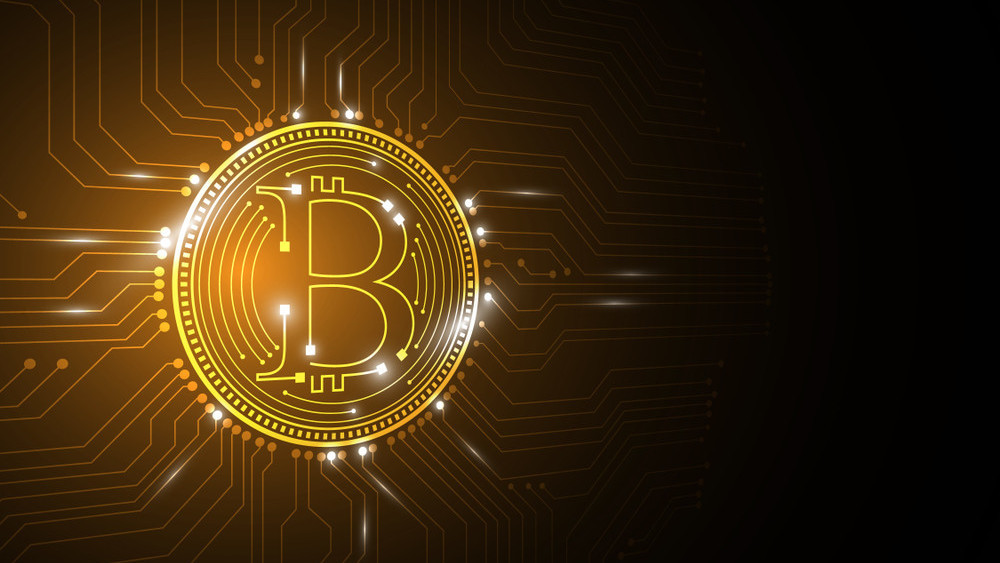 The bullish market sentiment, aided by the price rebound, has also let many analysts believe that the Bitcoin price bottom is in.
Bitcoin (BTC) climbed to a four-month high above $21,000 in the third week of January, embellishing trader's hope. The market has seen the most substantial investor optimism since July due to the January BTC price rebound.
According to data from crypto analytics firm Santiment, the trading crowd sentiment has touched its highest in six months and second highest bullish sentiment in the past 14 months. The data indicates that traders are treating Bitcoin's price rebound as a signal of a possible bigger breakout in the near future.
The term "crowd/investor sentiment" describes how investors generally feel about a specific asset or financial market. It refers to the mood of a market, or the psychology of its participants, as expressed by activity and changes in the price of the asset exchanged in that market.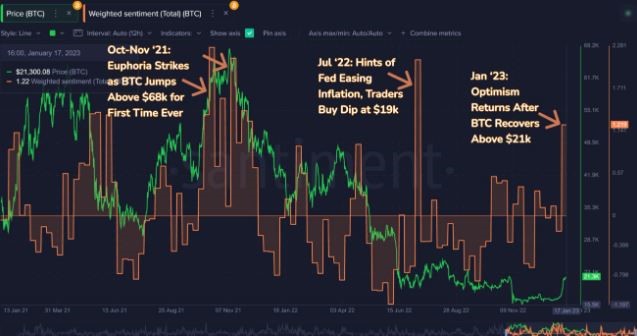 The chart above shows three major spikes in investor sentiment since 2021. The first major spike in sentiment came in November 2021, followed by the BTC price surge to a new all-time high of $68,789. The second major spike came in July 2022 amid hints from the United States Federal Reserve about possible inflation ease, followed by a minor price surge. While the price rise post-spike in crowd sentiments in July 2022 wasn't very significant due to marketwide bearish sentiment, traders did buy the dip at $19,000.
The latest spike in crowd sentiment came after a prolonged winter in 2022. Market analysts believe the BTC price rebound could signify a market bottom. According to independent market analyst HornHairs, the time from bottom to top and top to bottom has remained constant since 2015 at 152 weeks and 52 weeks, respectively.
The run-up to the top and bottom of the prior cycles look surprisingly similar when examining the long-term price behaviour of Bitcoin. What's more intriguing is that the 2020 to 2021 cycle appears to follow a similar trend.