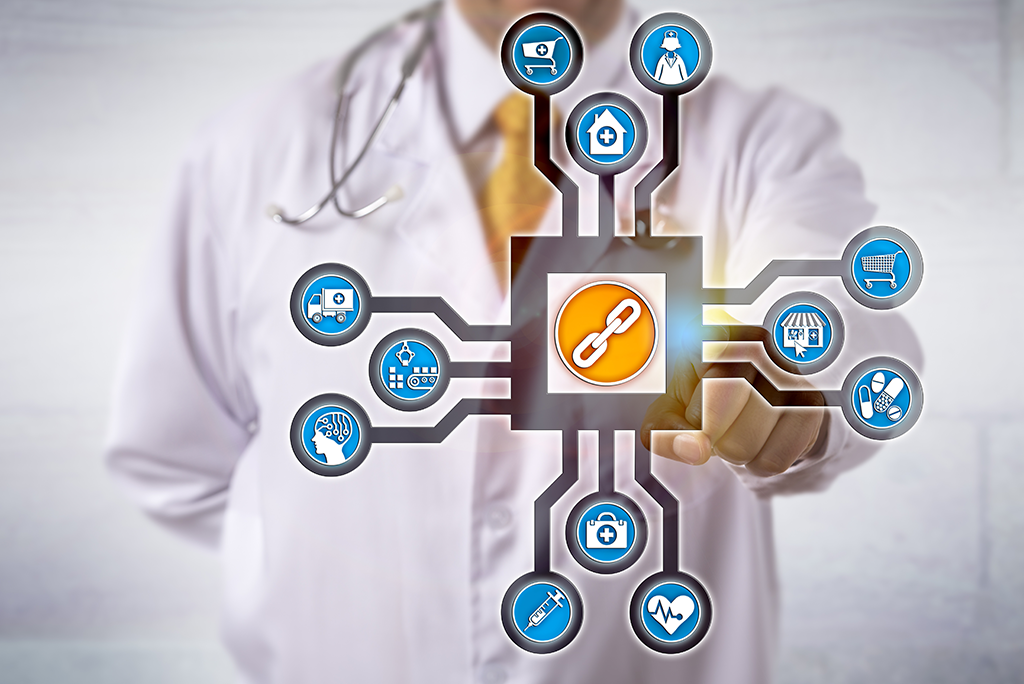 The role of blockchain in pharmaceuticals has long been a topic for discussion, and news has emerged that Pharma giant Merck is currently seeking a patent for a blockchain-based system that would store location coordinates of a particular object and tracks it as it progresses through the supply chain.
This process will help verify the authenticity of the product.
Safe and distributed storage
In its patent filing Merck claims that the technology "enables a reliable, secure storage of the reading results with very high data integrity, such that it is essentially impossible to manipulate or erase or otherwise taper [sic] with or lose such data, e.g., due to unintended or deliberate deletion or due to data corruption."
Merck goes on to explain in further detail – "Furthermore, the stored information can be accessed wherever access to the blockchain is available. This allows for a safe and distributed storage and access to the stored reading results, e.g., for integrity verification purposes such as checking whether a supplier of a product being marked with a composite security marking, as described herein, was, in fact, the originator of the product, or not."
With internal procedures already in place to deal with counterfeiting, Merck hopes the proposed patent will fit with more comprehensive efforts to prevent counterfeiting on a larger scale.
In a related news article, Associate Director of Applied Technology at Merck & Co, Nissan Kulatilaka commented on blockchain at the MedCity Converge conference in Philadelphia –
"The blockchain is a distributed system where every node has a ledger of everything that happens. You get a new level of transparency where you can verify what happened."
Merck & Co, known outside the USA and Canada as Merck Sharp & Dohme (MSD) is not the company which applied for the patent. The patent request was made by an unrelated business, with fundamentally the same name, the Merck group, headquartered in Darmstadt, Germany.
A "level of boldness" needed
"There's something that's really cool about having your record follow you wherever you go without needing that data on you at all times. You're no longer bound to your hospital system."
Kulatilaka commented that healthcare could be the second-biggest industry to adopt blockchain technology after the financial services sector, but doesn't see it becoming a huge factor for a few years yet.
A "level of boldness" is required to make sweeping changes within the healthcare industry, but Kulatilaka believes we'll see blockchain in pharmaceuticals over the next five years.
"It's a system that best works when you have a lot of different actors in the network, pushing the technology, using the technology," he said. "But you're seeing a lot of pressure being put on healthcare."