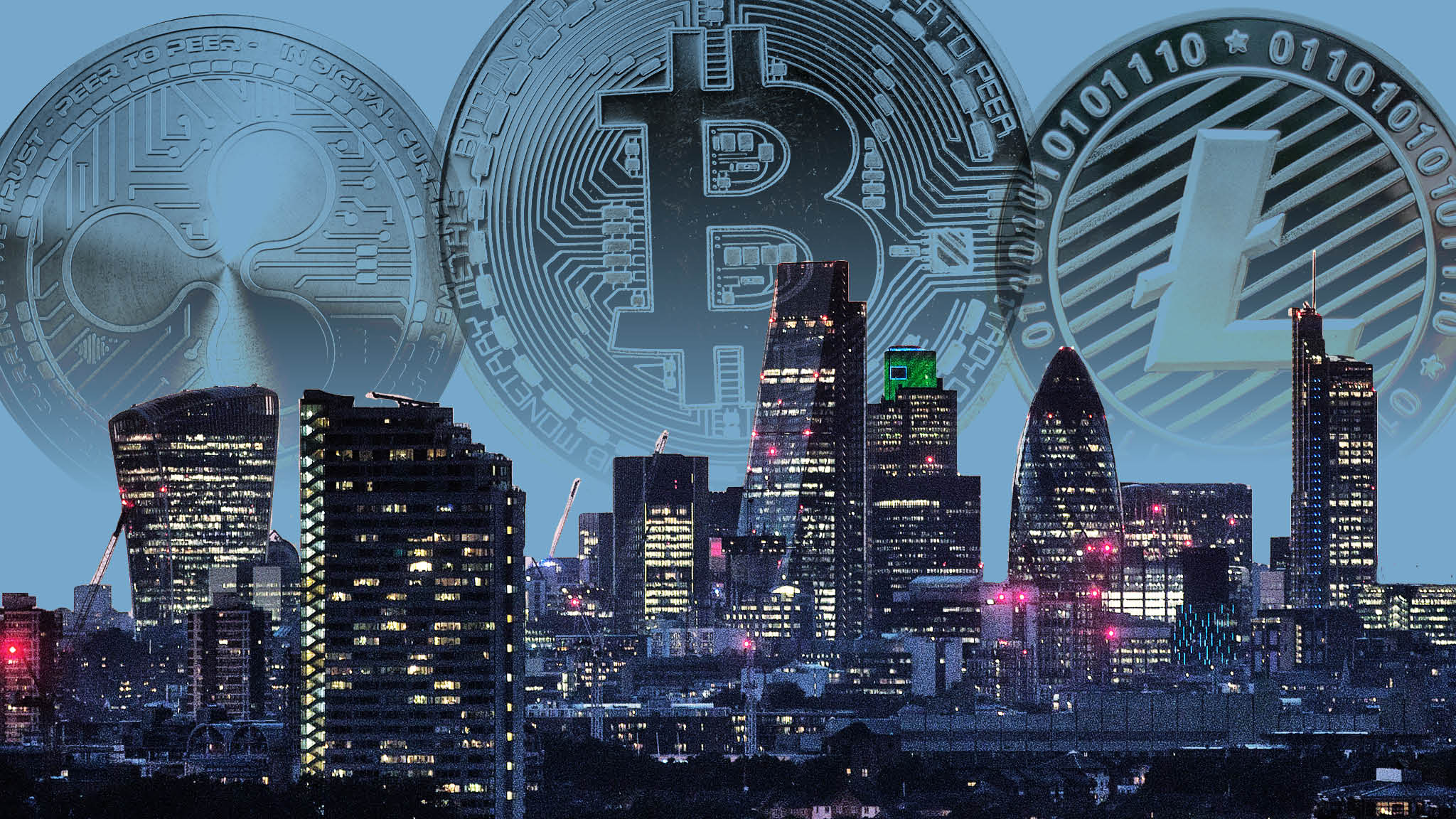 In order for cryptocurrencies to be widely adopted by the general public, it is crucial that there is a supporting infrastructure in place. This infrastructure should provide easy access and exposure to the crypto ecosystem. When examining eight key indicators such as taxes, ATMs, jobs, and events related to cryptocurrencies, London has emerged as the most crypto-ready city in the world for businesses and start-ups.
According to research conducted by Recap, the vision of United Kingdom Prime Minister Rishi Sunak to "ensure the U.K. financial services industry is always at the forefront of technology and innovation" is being fulfilled. The examination of eight key data points showed that London has the highest level of crypto-readiness, making it an attractive destination for businesses and start-ups in the crypto industry.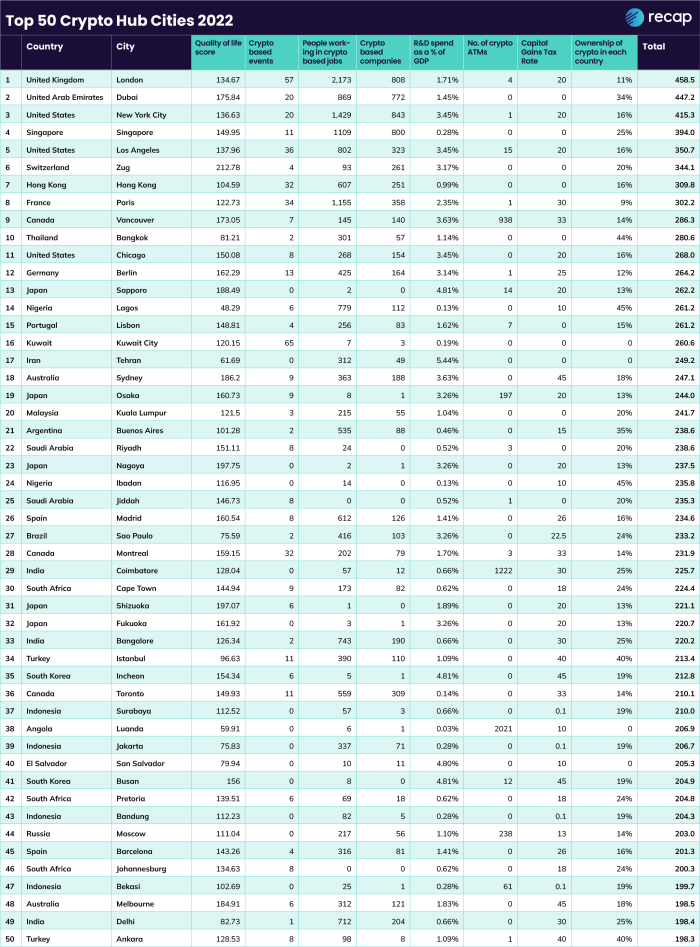 The study presented a list of the top 50 cities with an infrastructure ready for the widespread use of cryptocurrencies. These cities have the necessary elements in place to support the mass adoption of cryptocurrencies.
Key Factors for Consideration
In determining which cities were the most prepared for the mass adoption of cryptocurrencies, several key factors were considered. These factors included the total number of crypto-specific events, the number of crypto-related jobs, the number of crypto-specific companies, and the number of crypto ATMs. Additionally, non-crypto considerations such as quality of life, research and development spending as a percentage of gross domestic product, and capital gains tax rate were also taken into account.
By evaluating these various factors, the study was able to identify which cities had the strongest infrastructure in place to support the mass adoption of cryptocurrencies. The results of this study can be used by businesses, entrepreneurs, and investors to determine which cities are the best places to invest in and develop the crypto industry.