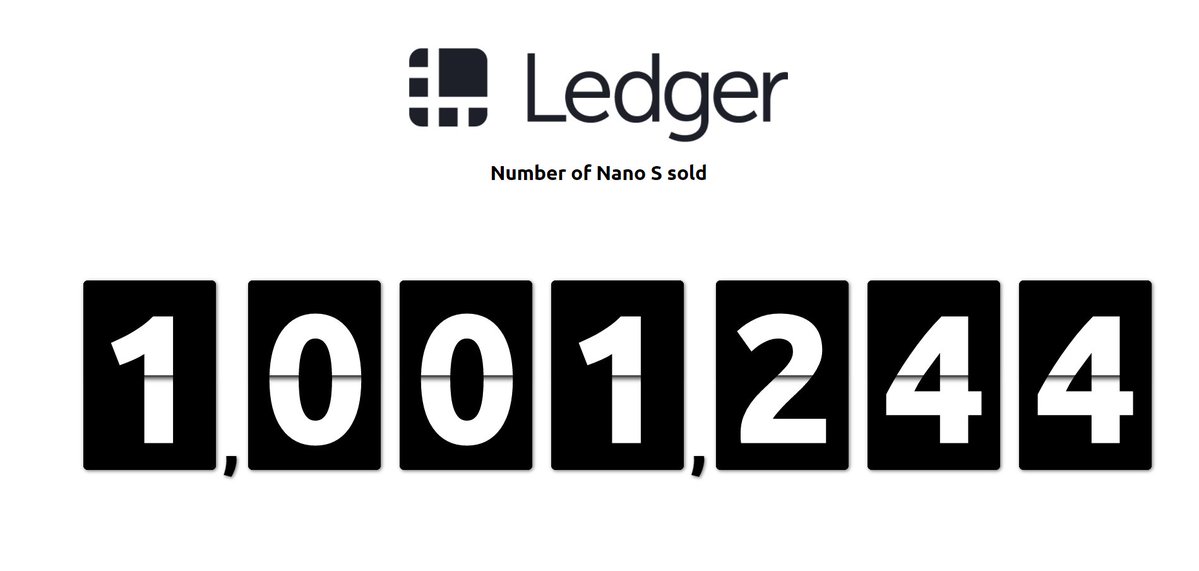 1 million crypto hardware wallets were sold by the tech company, Ledger, in 2017, totalling profits that reached USD 29 million.
A Paris-based startup called Ledger said last week that it sold its millionth Nano S hardware wallet—basically a USB stick with a screen that stores the user's cryptocurrency holdings. It retails for €94.80 ($116), which suggests Ledger could have a product worth more than $100 million in revenue. The Nano S, released in June 2016, also demonstrates the growing number of ways that companies can cash in on the crypto boom.
We are proud to announce we have reached the milestone of ONE MILLION Nano S sold worldwide! pic.twitter.com/abwLqUuQZK

— Ledger (@Ledger) January 16, 2018
Ledger recorded revenue of $56 million last year, according to Bloomberg (paywall), and around $734,000 in 2016 according to filings in France—far short of the $116 million implied by its Nano S sales. Ledger changed the product's pricing from €69.60 before taxes to the current €94.80 price, which includes shipping costs. Some units also were sold at wholesale prices, according to Ledger.
Still, for Ledger and companies like it, providing the essential services and infrastructure for the burgeoning cryptocurrency markets is a way to make serious money, without ever having to buy a cryptocoin.