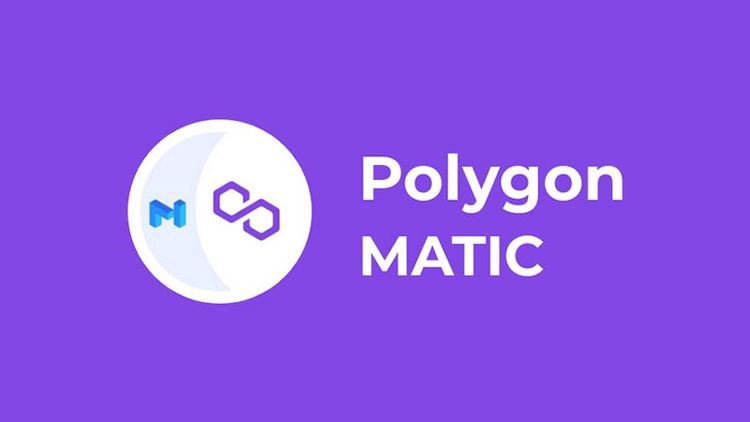 Polygon has seen a meteoric rise in popularity and value in recent years. With its decentralized nature and increasing acceptance by both individuals and institutions, many are wondering what the future holds for the digital asset. As the demand for Polygon (MATIC) continues to grow, predictions about its future price have become increasingly important for investors and individuals looking to enter the market. In this article, we will explore the current market trends and expert opinions to provide a comprehensive overview of the future of Polygon and what to expect in terms of its price.
What is Polygon
Polygon  is a standout project in the cryptocurrency world, having gained widespread recognition for its utility and impressive performance in the charts. By consistently delivering on its promises, Polygon has helped change the perception of layer-2 protocols among the general public, establishing itself as a benchmark for new and emerging layer-2 protocols in the crypto market.
Some key points that highlight Polygon's impact include:
Utility: Polygon has proven itself as a useful solution for Ethereum scalability, enabling faster and cheaper transactions on the Ethereum network.
Chart performance: Polygon has consistently shown strong growth, making it an attractive investment option for many traders and investors.
Perception change: By consistently delivering on its promises and establishing itself as a reliable and effective layer-2 solution, Polygon has helped shift public perception of layer-2 protocols from being seen as experimental to being seen as a viable alternative to traditional blockchain solutions.
Benchmark for emerging protocols: With its strong performance and impact, Polygon has set a high bar for new layer-2 protocols entering the crypto market, helping to drive innovation and competition within the space.
Polygon Price Stats
As of today, the price of Polygon (MATIC) is currently at $1.12 USD, and the 24-hour trading volume is recorded at $493,849,166 USD.  In the last 24 hours, Polygon has experienced a slight decrease of 0.01%. Despite this, it still holds a strong position in the market, currently ranked #10 by CoinMarketCap with a market capitalization of $9,761,787,108 USD.
The total circulating supply of MATIC coins is recorded at 8,734,317,475, with a maximum supply of 10,000,000,000 MATIC coins. These figures highlight Polygon's growing popularity and adoption, making it a cryptocurrency to keep an eye on in the future.
Polygon Price Prediction 2023
The Polygon network operates on the Ethereum blockchain, providing a connection between Ethereum-based projects. The platform has experienced significant growth and adoption in recent times, and as a result, its price has been on the rise. The growth of the Polygon protocol is expected to continue driving the price of MATIC upwards.
If this trend continues, the Polygon price has the potential to close out the year 2023 with a high of $2.8351. This projection is based on the growing adoption and development of the Polygon platform, and the increasing demand for its services.
Polygon Price Prediction 2025
Cryptocurrency experts have conducted a technical analysis of the Polygon (MATIC) price and have made projections for 2025. According to their findings, the minimum expected price for MATIC in 2025 is $3.55, while the maximum expected price is $4.10. The average expected trading price for the cryptocurrency is estimated to be $3.68.
Polygon Price Prediction 2030
The crypto experts at Changelly have made projections for the future price of Polygon (MATIC) in the year 2030. According to their findings, the cryptocurrency is expected to trade between $22.74 and $27.07, with an average price of $23.36.
However, the technical analysis at the time of writing shows a positive outlook for MATIC, indicating a "BUY" signal. This is why many are optimistic about the future prospects of the altcoin.
Polygon Price Prediction 2050
According to our Polygon market analysis, the average price for Polygon in 2050 is projected to reach $278.12. However, there is also the possibility for Polygon to reach its minimum price point of $245.91. In the coming years, it is likely that multiple cryptocurrencies, including Polygon, will experience significant growth and reach new all-time high values. Our projections indicate that the maximum price for Polygon in 2050 could reach as high as $311.78. It is important to note that the prices of Polygon can be impacted by various factors, such as the level of investor interest and adoption. If the demand for Polygon continues to rise, it is possible that the actual price in 2050 may exceed our current forecast.
Conclusion
In conclusion, Polygon (MATIC) has made a significant impact on the cryptocurrency world, establishing itself as a leader in layer-2 protocols and helping to change the perception of these solutions among the general public. Its strong performance and consistent delivery on its promises make it a project to watch, and a touchstone for new layer-2 protocols entering the market. It is important to note that these projections are based on expert analysis and past market trends, but there is always the possibility of fluctuations and changes in the market.