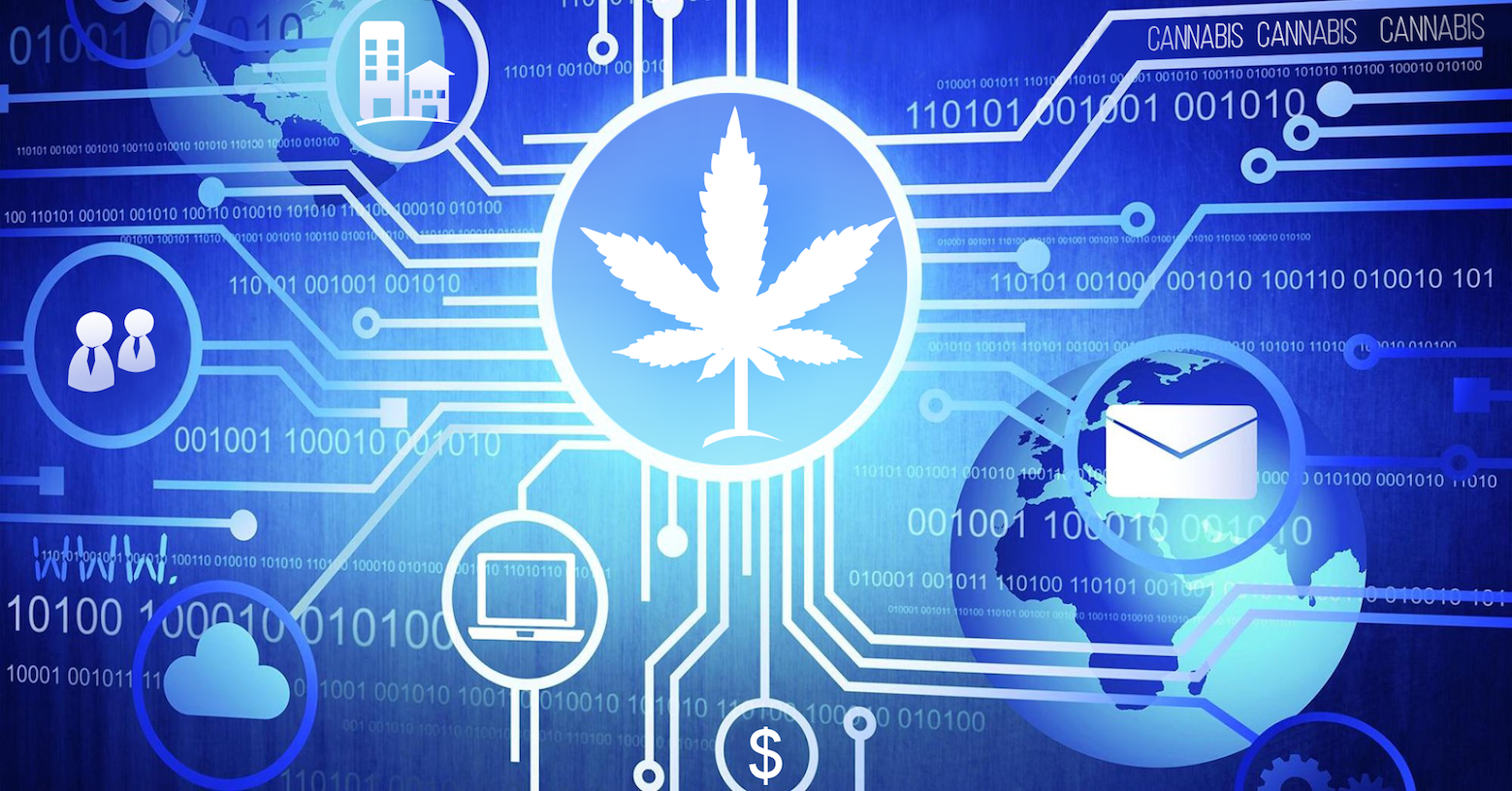 Cannabis was recently legalized in Canada at the federal level. Numerous cannabis blockchain platforms could become more popular as the cannabis industry expands. Although cannabis is still illegal at the federal level in the USA, that could be changing in the next few years as well.
Cannabis blockchain synergies exist in many areas. The genetics that lies at the heart of cannabis cultivation is extremely valuable. Some estimates put the value of the medicinal cannabis industry at more than USD 60 billion by 2021.
Kevin McKernan had this to say to Crypto Disrupt about where blockchain fits into their cannabis blockchain business model, "Our Kannapedia platform is Cannabis genomics registry that hashes and stashes cannabis genomes to the DASH blockchain. This is a breeders genomic linked In and a tool for defensively protecting growers from the patent trolls that will arrive once federal law enables those patents."
Companies like Monsanto have created a massive global agribusiness based in patented plant genetics. If cannabis continues to be legalized around the world, Mr. McKernan is likely correct in positing that patent "trolls" will arrive on the scene.
Cannabis blockchain tech makes tracking easy
In addition to making sure breeders have some amount of IP protection, cannabis blockchain technology makes tracking specific strains through the medical testing process simple. The global medical community is just beginning to understand the postnatal that cannabis has for treating numerous medical conditions.
Every cannabis strain is going to produce a different effect in the body, and blockchain is the perfect technology to track a strain from testing to market. Garyn Angel is a long-time cannabis entrepreneur, and finance professional. He is credited with creating the first device made to extract cannabis' active ingredients with a kitchen appliance, called Magical Butter.
Mr. Angel had this to say to Crypto Disrupt on how cannabis blockchain synergies will push both industries forward, "Blockchain will be utilized by regulatory bodies to implement standard operating procedures with a written ledger to protect consumers. From seed to sale the blockchain adoption for the cannabis will be based on compliance. For producers combining the blockchain data with AI increases efficiencies. Consumers will have complete transparency about chemicals, growing conditions, and processing dates."
Clearly, Garyn Angel sees blockchain as a holistic solution for numerous challenges that the emerging legal cannabis industry faces. Part of what makes blockchain so useful for an industry like cannabis is that the information contained in a blockchain can be accessed by numerous entities, who don't necessarily need to know or trust each other.
Breaking through the banking barrier
Payments and banking have been difficult for US-based cannabis businesses. Because it is still illegal at a federal level, anyone who deals with cannabis can't use the existing banking system. Having a lot of cash around isn't safe, and this has been something that legal cannabis professionals have struggled with.
Industry-insider Garyn Angel had something to share on this topic as well, "Industry-specific tokens have utility, banking is a tremendous bottleneck for any business that touches the cannabis plant. Transaction fees for CBD sellers can be 8% and most US dispensaries are cash only. An active community is paramount to a coins success, and cannabis has strong community support."
Federal legalization of cannabis would certainly make this situation much easier, but with the growth of cannabis-specific tokens, some in the industry may opt to continue to use settlements systems that don't involve the central banks. There are obvious cannabis blockchain crossovers that are likely to develop as the industry expands worldwide.