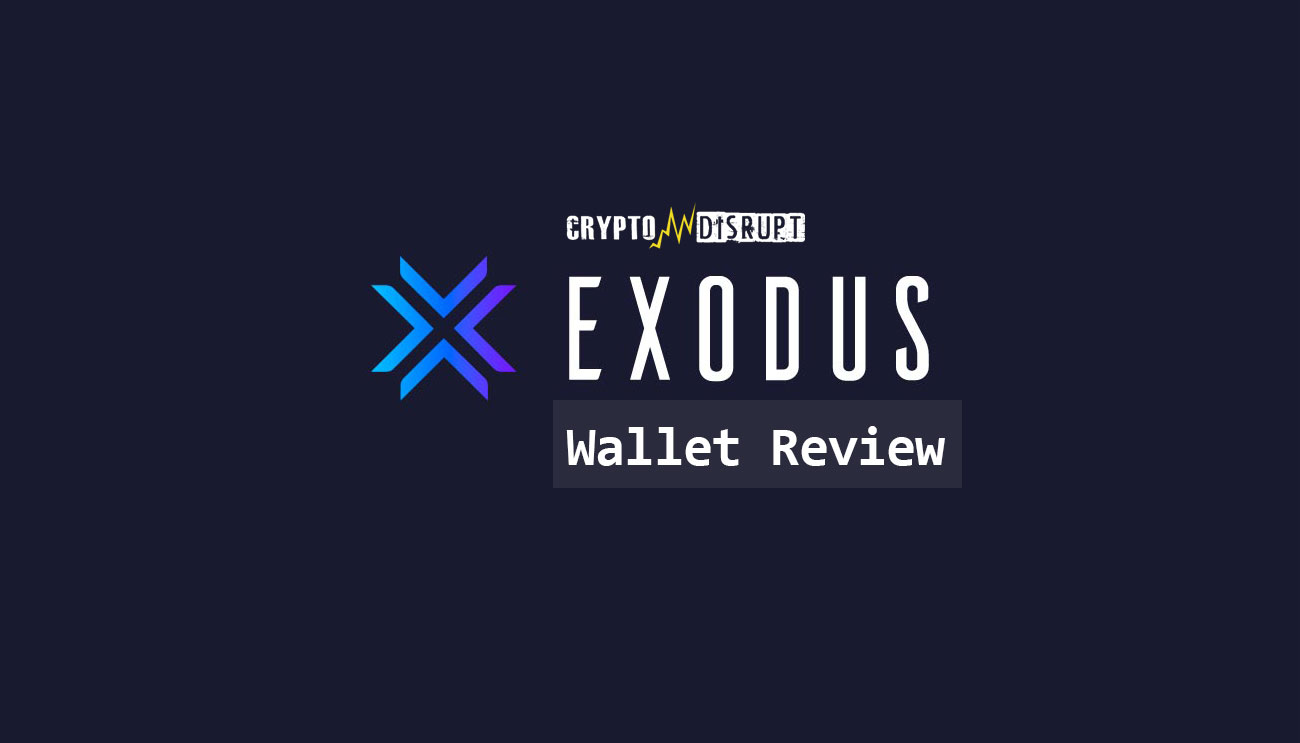 We are here to give you a very detailed Exodus Wallet review today. The Exodus crypto wallet serves to all levels of cryptocurrency investors and hodlers, and the goal of this review is to give you with insight and information about its functions and features.
A safe storage option for storing your personal digital currencies is an essential aspect of your crypto journey. Exodus Wallet is one of the most flexible and user-friendly cryptocurrency wallets accessible.
It should be noted that this review does not provide customers any form of investing advice. The cryptocurrency markets are quite volatile. As a result, before making financial decisions, it is prudent to undertake study and talk with a financial expert.
What is Exodus Wallet?
Exodus was founded in 2015 as a platform for the secure, management, and exchange of blockchain assets. The crypto wallet has an easy-to-use interface and creative UI elements, making it suited for both novice and experienced users.
The Exodus wallet is a multiple currency digital wallet that has received a lot of attention since its debut in 2016. It is a well-designed wallet that is visually beautiful and filled with several capabilities, such as an ability that allows users can stake commodities directly within the wallet to make passive income, and users may even swap currencies within the wallet.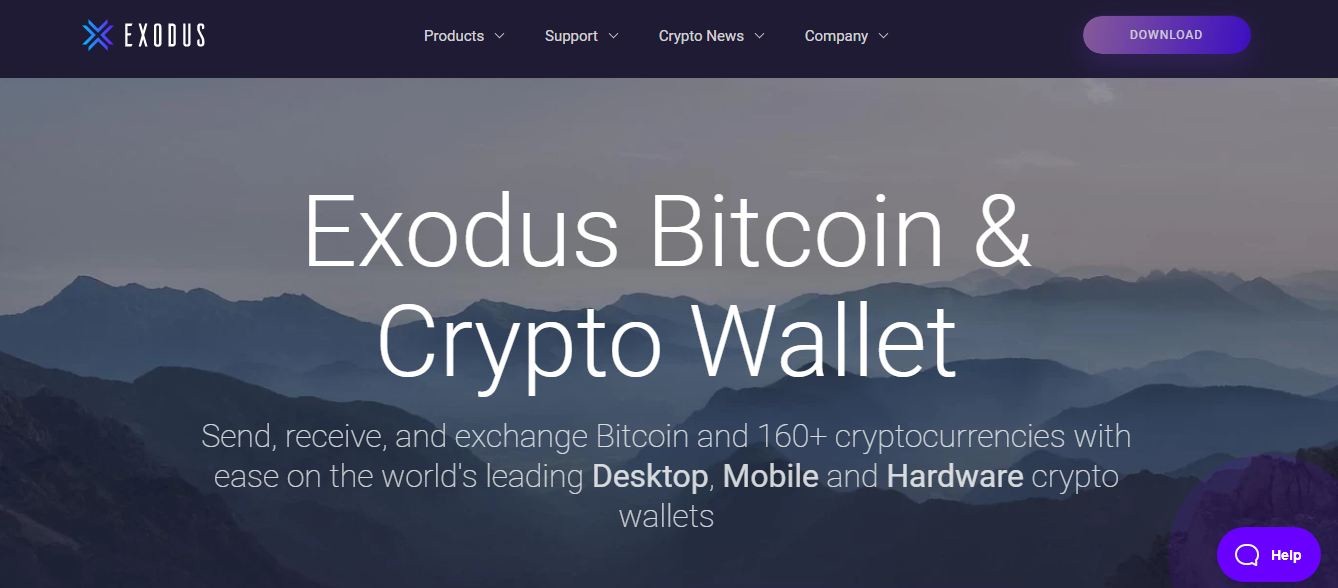 Exodus wallet accepts over 145 assets just at time of writing, with further assets on the way, and its rapid exchange provisioning allows users to trade over 100 recognized digital currencies, ensuring the coins never have to leave the safe and secure environment of the user's own wallet.
The Exodus desktop wallet is now available for desktop operating systems Windows, Linux, and Mac OSX, as well as a mobile version for both IOS and Android. All accessible versions may be downloaded straight from the Exodus website, as well as via the Apple App Store and Google Play Store.
---
Exodus Wallet Pros and Cons
Pros
Anytime, one-click cryptocurrency trades
Human help is accessible 24 hours a day, seven days a week.
Simple to use interface
There is no need to register to download this file because it is free.
Support for hardware wallets (Trezor One and Trezor Model T)
Cons
Less cryptocurrencies are supported by the mobile app.
There is no option to purchase cryptocurrencies using the app.
In-wallet cryptocurrency to fiat transfers are not supported.
---
Features of Exodus Wallet
The Exodus development team's efforts have resulted in numerous outstanding features. A couple of the features covered in this Exodus wallet review are as follows:
For the time being, there is no need to register or provide any personal information in order to use the free version of Exodus Wallet.
The interface is visually pleasing, and trading bitcoin tokens is as simple as clicking a button. For security reasons, Exodus stores all transaction data and private keys on its own device.
The Trezor Model T and Trezor One hardware wallets are supported by Exodus for storing bitcoin.
In addition, there are two methods provided by Exodus for restoring control of a wallet. In the event that your Exodus Bitcoin wallet is lost or stolen, you will be able to utilise this built-in exchange option.
More than 150 cryptocurrencies are now supported by the Exodus wallet, and the list is continually growing.
NFT tokens may now be purchased, traded, sent, and received on the Exodus NFT Marketplace (NFT).
---
How to create an Exodus Wallet
To begin taking use of the ground-breaking capabilities available on the Exodus platform, you must first establish an Exodus software wallet by following the procedures outlined below: –
Download the Exodus app from the Exodus website or the Google Play store.
When the download is finished, an installation prompt will appear on your screen.
After installation, open the wallet and navigate to the Wallet-tab on the left side.
By selecting Wallet and Receive, you may add other coins to your Exodus wallet. This will produce a one-of-a-kind QR code. To transmit crypto tokens from other hardware wallets to the Exodus wallet, enter the code.
---
Security and Privacy
Exodus does not have access to your assets or private keys as of this writing, which is an important security consideration. Because the wallet is non-custodial, all storage and encryption takes occur on the user's hard disc rather than on the Exodus platform.
After downloading the platform, users log in using their password. Users will be required to provide a 12-word recovery phrase if they need to regain their account.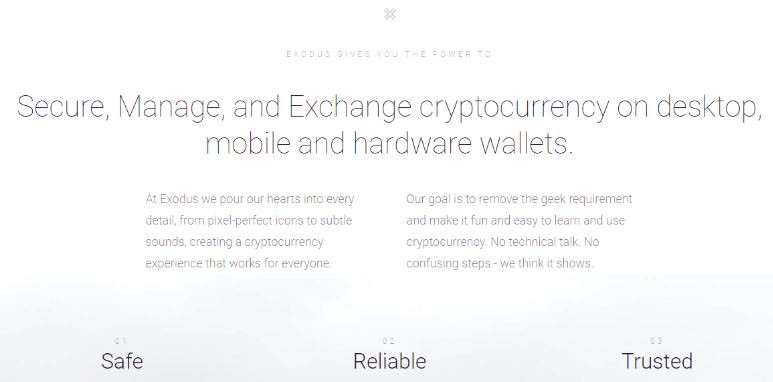 Exodus has teamed with Trezor to let customers to manage their assets via the Trezor hardware wallet if they choose to secure their holdings offline. 6 Users may transmit, swap, and receive assets while keeping their private keys and assets offline using the hardware wallet connected to Exodus. One thing to keep in mind is that Trezor enables 105 digital assets, compared to Exodus' 150.
Exodus wallet strongly believes in its users' privacy and non-custodial rights. As a result, it lacks Know Your Customer (KYC) regulations, which implies that users are not obliged to register or provide personal information. On the platform, all transactions are anonymous, and each BTC transaction produces a new wallet.
The advantages of this include that using the Exodus wallet does not necessitate the disclosure of any personal information.
---
Exodus Wallet Design
The Exodus Wallet team has worked hard to design software that is as simple to use as possible. The user interface (what you can see!) is tidy and has features that even inexperienced users are likely to want to utilize. This contains the send and receive functionality for each asset, a full portfolio display, the trading feature, and backup/recovery options.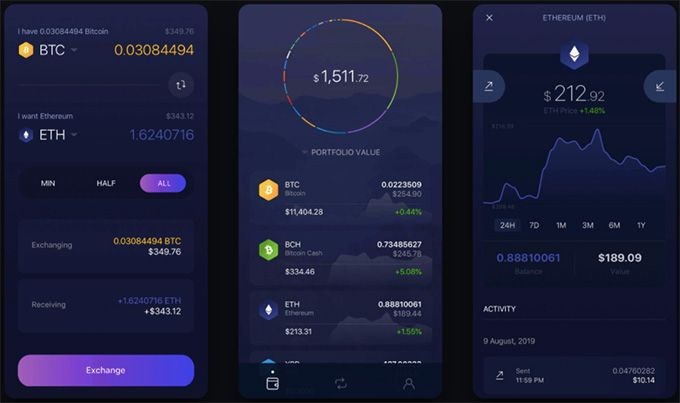 The design was evidently highly important to the Exodus Bitcoin wallet's makers. You may alter the appearance of the software in the settings menu. There are a variety of themes to pick from. However, none of them are too outlandish, and they all contribute to the software's professional appearance.
---
Customer Support
A number of users According to Exodus wallet reviews, one thing that most wallets and cryptocurrency services lack is decent customer assistance. Because most wallets are open-source and free, they are unable to provide assistance because they would have to pay employees to answer customers' inquiries.
However, Exodus is unique. They generate money by collecting fees for trades conducted through the built-in exchange. This implies that they can provide adequate email assistance.
---
Exodus Mobile App
It doesn't get much easy than this when it comes to installing and utilizing the mobile app. Once the setup is complete, customers have the option of synchronizing it to their desktop or even establishing a new wallet. While Exodus receives excellent marks for its simple mobile experience, it is crucial to note that the mobile app does not presently allow users to connect their FTX accounts.
---
Exodus Wallet Fees
Exodus, in comparison to other crypto wallets, levies transaction fees for each payment activity. Following that, the fees are paid to the blockchain network (Ethereum, Bitcoin, Litecoin, etc.).
As a result, you are not paying any transaction fees to Exodus. The platform prioritizes dependability and speed over low pricing. Only network costs will be displayed at the bottom of the Wallet app before you transmit. The network fees can be adjusted in response to changes in the blockchain network.
---
Is Exodus Wallet Safe?
Exodus provides a somewhat safe bitcoin wallet for everyday usage. An online wallet, on the other hand, is never as secure as digital cash held in cold storage, such as a paper wallet.
Exodus desktop and mobile wallets also lack numerous essential security measures, making them less safe than other, more complex wallets. As a result, storing substantial sums of cryptocurrency on this platform is not advised.
---
Supported Currencies
Exodus claims to support over 100 coins. Here are a few notable cryptocurrencies that users may keep in Exodus wallets:
Bitcoin
Ethereum
Stellar
Bitcoin Gold
Tether USD
Bitcoin Cash
Litecoin
Monero
Dash Coin
Binance Coin

---
The Bottom Line
To summarize the Exodus Wallet review, it is appropriate to say that the Exodus wallet is one of the top hot wallets, particularly for novices. Because of its ease of use, it has been the user's first and best option when compared to alternative wallets.
The appealing design of the straightforward interface enables users to transmit, sell, and purchase cryptocurrencies in tiny quantities without requiring a lengthy procedure, making it the finest cryptocurrency wallet.
Overall, while Exodus does not aim to delight users of all skill levels, it is specifically created for newbies who want to acquire Bitcoin and other coins without any bother from their wallets.